London, Greater London (Hybrid)
£25,000 - £30,000 per year + benefits
Job description
An important part of the Finance Team's work is the payment of fees to the freelance musicians including those who play in the Orchestra, work with LSO Discovery or perform at other concerts and events. The LSO is seeking a numerate and highly organised Player Fees Coordinator to be the musicians' key point of contact for financial and related matters and who will have primary responsibility for processing the player fees for all aspects of the LSO's work, working alongside the Finance & Resources Manager to ensure that all payments are calculated accurately and paid promptly.
This role also involves responding to ad hoc queries from players and providing administrative support in a number of related areas, such as LSO Member administration, instrument insurance and loans to players for instrument purchases.
This is a unique role requiring an understanding of the workings of an orchestra, and the ability to understand and apply complex rules for fee calculations. The successful candidate will be used to working methodically and to a high degree of accuracy, and able to consistently meet key deadlines. This is not a pure finance role, and previous accounting knowledge is not essential, although the ability and willingness to learn basic accounting principles is required. Full training will be given, but the ability to pick up policies and processes quickly will be important.
This role offers responsibility and ownership over an essential part of the LSO's finance systems, with close interaction with colleagues from the Concerts and Discovery departments as well as with the LSO's musicians.
Salary range: £25,000-£30,000 per annum, according to experience.
The closing date for applications is Tuesday 9th August at 10am.
Interviews will be held end of the week starting the 8th August or in the week commencing 15th August 2022 and will take place either online (Zoom or Teams) or in person.
For more information about this post, including a full job description and how to apply, please visit the jobs page on the LSO's website.
*************
Key Duties
Player Fees
Be responsible for the fortnightly processing and payment of the LSO's main Player Fees and ensure all information has been submitted and authorised by the Personnel Managers on a timely basis.
Be responsible for the monthly processing and payment of Player Fees for LSO Discovery and ensure all information has been submitted and authorised by the relevant Project Managers on a timely basis.
Be responsible for the annual processing and payment of player and artist profit distribution including closely liaising with the LSO's record label, LSO Live.
Upload all Player Fees data and make monthly entries into the accounting system on a timely basis.
Reconcile the Player Fees control accounts and other related balance sheet accounts on a monthly basis.
Ensure UK Withholding Tax is deducted from non-UK players and foreign withholding tax is calculated & deducted for overseas touring including Spanish, French and German taxation.
Ensure holiday pay is calculated and paid as per the agreed schedule.
Monitor and process adjustments required to payments to players on the fixed pay scheme.
Distribute players' digital self-billing invoices, end of year tax forms (46R) annually and ad hoc tax reports (e.g. for overseas taxes).
Plan and agree the timing of future fees periods and payment schedules on a rolling basis and communicate dates to LSO Members and relevant departments.
Ensure that standing data within the Player Fees System, particularly fee rates, is accurate and up-to-date at all times.
Maintain and update the Player Fees procedures manual.
Produce fee and player attendance analysis on a regular basis, and other related reports.
Complete and submit the annual HMRC performer statutory return.
LSO Member Administration
Draft appointment letters for new Members and liaise with the LSO Chair or Vice Chairs on amendments, etc.
Prepare other correspondence with Members as required.
Maintain current and past LSO Member files, ensuring these are accurate and up-to-date at all times.
Work closely with the LSO Chair on communication to LSO Members and staff regarding player appointments, retirements, etc.
Maintain the register of Members and administer the issue/transfer of shares for joiners and leavers.
Act as the first point of contact for claims or enquiries from Members relating to instrument insurance, and process claims in liaison with the insurance brokers.
Act as the first point of contact for claims or enquiries from Members relating to the medical insurance and income protection schemes.
Act as the first point of contact for players in relation to all financial and administration matters in relation to players.
Instruments
Ensure the list of instruments insured by the LSO/LSO Endowment Trust is up to date and insurers are kept informed of any changes in details or valuation.
Liaise closely with LSO Stage Managers and staff to organise and update valuations for LSO-owned and player-owned instruments.
Manage and process requests from LSO Members for instrument purchase loans, prepare the relevant paperwork and update and monitor the individual repayment schedules.
Issue updated instrument purchase loan schedules to LSO Members on an annual basis.
Reconcile the instrument purchase loan balance sheet accounts on a monthly basis.
Other
Assist with staff and players' queries regarding British Citizenship and EU settlement.
Update the LSO's database for changes in address or contact details for players.
Assist the Finance & Resources Manager with other administrative work as required.
Any other duties that may be reasonably be requested.
More about London Symphony Orchestra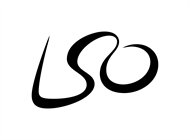 As the resident orchestra of the Barbican Centre, the LSO presents some 70 concerts there each year, performing the highest quality music from ... Read more
Refreshed on:
05 August 2022
Closed date:
09 August 2022 at 23:59
The client requests no contact from agencies or media sales.