£38,000 - £42,000 per year
Job description
About Malaria No More UK:
Malaria has been described as the oldest killer disease in history; even now, despite recent progress, it claims the life of a child every two minutes. Malaria No More UK (MNM UK) is part of a global movement that is determined to make this the generation that beats this killer. To realise this vision, we need to mobilise governments, influencers, businesses, and the public, inspiring them to commit funds, energy and resources to ending deaths from malaria and wiping out the disease for good.
Job Summary:
Are you passionate about securing and developing corporate partnerships that have the power to save lives? Malaria No More UK is seeking a corporate partnerships fundraiser who has ambitions to continue growing their (already strong) skills and to work across the breadth of the corporate partnerships pipeline; from prospect identification and pitching, to partnership management and development.
As Corporate Partnership Manager, you will be responsible for managing and growing existing corporate relationships, as well as working with the Head of Philanthropy and Partnerships to drive forward new business efforts. You will be highly committed to providing an excellent standard of partnership management to our existing supporters, working creatively to identify and develop opportunities to maximise their potential. At the same time, you will identify, develop and deliver major national and international new business partnership approaches with a value of five, six or seven figures.
Corporate partnerships are a vitally important way for our organisation to raise funds and to deliver its advocacy and communications goals. Our small, innovative team has a track record of success, securing and building partnerships with businesses as diverse as Rentokil Initial, Fever-Tree and pharmaceutical partners.
Now is an exciting time to join, as MNMUK continues to extend our activity and impact to include stewarding and delivering a campaign to mobilise African youth behind the malaria fight and supporting advocacy communications in key malaria endemic Commonwealth countries in Africa. For the right candidate, there are some great opportunities to make your mark by building new partnerships and growing income from corporate organisations.
Job responsibilities:
New Business:
Develop and maintain propositions to attract UK and international companies to support MNMUK's work. Identify, prepare and make highly targeted approaches to secure major partnerships that align with MNMUK's organisational priorities. This will include commercial / brand partnerships, strategic partnerships and donations or grants, at a five, six and seven figure level.
Work with the Head of Philanthropy and Partnerships and colleagues in the UK and Africa to drive income growth through corporate partnerships.
Maintain a pipeline of corporate partnership opportunities by monitoring, analysing and reviewing relevant industry trends and developments, identifying networking opportunities and researching prospects.
Account Management:
Provide excellent account management and stewardship to new and existing corporate funders, designing partnership delivery plans that meet funder and MNMUK expectations, maximise income and that strengthen MNMUK's advocacy and campaigning activities.
Conceive and deliver employee engagement opportunities that maximise funds raised and deliver the best possible supporter experience for our partners
Develop strong working relationships across operations, communications, advocacy and in-country teams, to ensure that partnerships are successfully delivered.
Support the relationship management of MNMUK's "gift in-kind corporate partners" ensuring engagement opportunities and benefits are available to be offered by relationship managers, and providing fulfilment support where needed.
Communication:
Confidently communicate Malaria No More UK's activity and impact, inspiring support at the highest level.
Organise events and create and commission materials, content, proposals, and presentations designed to engage new and existing business partners and their stakeholders.
Planning, administration, and reporting:
Support the Head of Philanthropy and Partnerships by contributing to quarterly and annual planning and forecasting, and by providing accurate reports on corporate partnership income.
Administer corporate partnerships effectively, including using the Salesforce database to record and report on communications, partnership milestones and finances, and working with colleagues in the operations team to make sure invoices are sent out on time and corporate income is correctly recorded.
Ensure corporate partnership activities fall within relevant legal and best practice guidelines, and the interests of MNMUK are looked after, risks are mitigated and that contracts are in place where required.
Line management:
Line management of the Fundraising and Partnerships Assistant, and direct supervision of their work supporting corporate partnership new business and delivery (a portion of their time).
General responsibilities:
Contribute to the overall success of fundraising and partnerships within Malaria No More UK.
Be self-supporting in terms of administration, and as a member of a small staff team be willing to contribute to the overall effectiveness of the MNM UK office environment.
Represent the Fundraising team in appropriate project teams, meetings and other events as directed.
To undertake any other reasonable additional duties as required by MNMUK.
Skills and experience required for the role. You will:
Essential
Have experience securing and managing income generating partnerships that have achieved outstanding results within the charity sector or commercial sector.
Have an understanding of the new business process including, successfully identifying, researching, and securing new business opportunities and maintaining a new business pipeline.
Have experience managing projects or streams of work, and successfully securing support from colleagues in other teams with differing priorities.
Have excellent communication and interpersonal skills, being able to confidently represent the charity and its role in the malaria fight to external stakeholders through a range of communication channels including proposals, meetings and presentations.
Be a confident networker and relationship builder, with experience of managing relationships at all levels and successfully forging new relationships.
Have excellent computer literacy, including Outlook, Word, Excel and PowerPoint and experience using CRM databases.
Desirable
Experience of delivering successful purpose driven partnerships that have involved one or more of the following: brand partnerships reaching international audiences; collaboration with corporate partners from the life-science / global health sector; corporate partnerships that leveraged stakeholders in sub-Saharan Africa.
Experience line managing or supervising staff.
Have a good understanding of fundraising law and key trends in corporate fundraising, corporate social responsibility, and sustainability agendas.
Have a good knowledge of development issues and / or lived malaria experience.
Personal Attributes:
Passionate about ending malaria, you will be self-motivated, bringing enthusiasm and energy to our work and mission.
Ambitious to play a key role in securing and delivering corporate partnerships that bring a high return on investment for a small organisation with a track record for punching well above its weight.
Creative and solution focussed, maintaining resilience in the face of barriers.
A planner who is able to remain agile and is comfortable adapting as opportunities arise.
Collaborative and willing to "muck-in" to ensure success within a small team and organisation.
A commitment to diversity, equity and inclusion in all they do.
MNMUK recognises the value of a team in which people from diverse backgrounds can introduce fresh ideas and contribute to delivering our mission to make Malaria No More. Candidates from historically marginalised or underrepresented backgrounds are encouraged to apply.
This job description and person specification is a statement of requirements at the time of writing and is not contractual or exhaustive. It should not be seen as precluding future changes after appointment to this role and it may be amended over time in consultation with the Director of Philanthropy and Programme Partnerships.
Staff benefits include:
10% employer pension contributions
28 days' annual leave plus national holidays for the country of residence
Private Health Insurance may be available for non-UK residents depending on country of residence
Interest-free staff season ticket loan and bicycle loan schemes
Professional training & qualification subsidy
Application by CV and covering letter (2 pages max) explaining why you would like this role and detailing how you fulfil the role description and personal specification. Please send by email no later than 5pm on 28 July 2022.
There will be a two-stage interview process with interviews expected to be held during the weeks of 1 and 8 August.
More about Malaria No More UK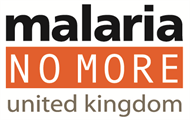 We exist to make malaria no more. We use brave story-telling to inspire the public to rally behind the fight; encourage the UK government to le... Read more
Refreshed on:
23 July 2022
Closed date:
28 July 2022 at 23:59
The client requests no contact from agencies or media sales.