Permanent, Part-time, Part time 30hrs. Full time 37.5hrs., Full-time
Job description
The Opportunity
MapAction has a unique opportunity for a Grants Finance Officer looking for their next challenge in a fast-paced and dynamic humanitarian response organisation. We're looking for someone to work within our Finance team helping on the delivery of restricted grants projects and programs while working alongside multiple global partners. You will work with a diverse group of expert volunteers, colleagues and support four main areas of MapAction: Finance, Fundraising, Operations and Tech teams. The role is responsible for ensuring MapAction uses restricted funds appropriately in line with contract requirements and smooth operations of MapAction.The organisation would not be able to function effectively without this position, so we need you to be part of this!
Why MapAction?
MapAction is a leading humanitarian mapping charity delivering information services and products to enhance decision making in disasters and conflicts. In collaboration with our partners, this mapped information helps responders understand vulnerabilities and target their response effectively, contributing to saving lives and minimising suffering. We work through a team of skilled volunteer professionals and a small paid staff team.
The charity has attracted funding from the UK Government (FCDO), USAID from the American People, the German Federal Foreign Office, the Government of the Netherlands, EU and other major donors. Over half of its budget is covered by restricted funding of this nature.
We have built a strong reputation in the humanitarian sector and are a technical partner of the United Nations, Non-Government Organisations, the Red Cross, Red Crescent Movement, regional entities and national authorities.
At MapAction, training and team building are at the heart of our organisational culture. We have frequent meet-ups where paid staff and volunteers get together for training opportunities and skill-sharing, in areas such as fieldwork, emergency preparedness and GIS technical development.
The humanitarian sector is evolving, and technical expertise such as GIS, mapping, data processing and visualisation is becoming increasingly sought after in order to ensure continuous improvement in humanitarian response. MapAction and our partners are uniquely positioned to provide this technical expertise, to ensure the most effective coordination of relief efforts.
Who are you?
You are highly motivated and enthusiastic with a track record of managing finances of restricted grants. You have a hands on approach, can work independently and have experience of working with a small organisation or team. You are calm under pressure and share the MapAction 'can-do' attitude, rooted in our volunteer values. You are organised, tenacious, able to manage a busy workload and be an exceptional communicator. You must have a flair for Excel reporting and be willing to manage financial systems to achieve maximum benefit to the charity.
You relish a challenge and like us, feel excited about the future and what we can achieve together. You want to work in a diverse organisation that is concerned about minimising its environmental impact, and cares about everyone in the team. Be assured, you will be supported in your role as you grow.
Main Responsibilities
This role is responsible for ensuring MapAction uses restricted funds appropriately in line with contract requirements providing guidance to budget holders on compliance. The role will also support general financial administration and smooth operations of MapAction. Reporting to the Finance Director this role will work effectively across finance, fundraising, operations and technology teams in a proactive manner.
Restricted grant finances
Lead on contract compliance, ensuring requirements are identified and communicated to budget holders

Review financial data and lead on the funds claim processes, to include monthly reconciliations and timely submissions of invoices and claim forms to donors as per contract

Be the focal point on donor finance and resolve any discrepancies on claims and late payments, by liaising internally and externally with relevant parties, as required

Execute correct budget coding that reflects donor agreements and in line with agreed systems and procedures, identify and flag any errors

Track grant allocation and expenditure against restricted budgets to ensure programmes are delivered within agreed budgets or amendments are processed in keeping with changes in programme plans

Prepare monthly and ad hoc progress reports for all major donors, or specific programmes and projects

Ensure accurate, timely cost recovery and salary allocations of pre-financed operations and ensure income is maximised in compliance with funding contracts

Provide financial information as required for grant reporting in line with the reporting calendar

Lead on IATI compliance, data review and uploads
Internal finance
Assist with donor and statutory audits

Support Finance Director with the bi-annual rolling business plan and any required financial information, to include analysis and allocation of paid staff time

Perform and present necessary system reconciliations on a regular basis to include multi-currency requirements and cost recovery calculations

Prepare financial analysis and overviews as required and attend monthly finance and grants' meetings

Provide finance cover in the finance team, if required and as directed by FD

Provide support with any other financial and organisational administration, as requested

Regularly review and update unit costing for budgeting purposes
Systems and tools
Implement new and develop existing financial and reporting systems, ensuring correct mapping to each of the restricted funds

Maintain MapAction's chart of accounts to ensure all grant requirements can be reported on

Train staff on tools, templates and donor regulations
Fundraising support
Partner with teams across the organisation in preparation of new programme initiative

Adopt a questioning mindset and challenge underlying budget assumptions as appropriate

Support financial submissions as required for fundraising applications

Support the fundraising team with fundraising applications' submission, contract and MOU administration and processing, as well as the due diligence process
Please note that this job description is to be regarded as a guide to the tasks and activities we believe will be required but that it is not exhaustive and may change and evolve to reflect the changing needs and demands of MapAction.
Key Competencies
This is what we think you need to be successful in the role. If there are other skills and competencies that you bring and think are important to this role , please tell us what they are - we are always interested to hear ideas.
Essential
Accounting qualification, part-qualified or qualified by experience within a finance department with exposure to restricted grants

Excellent knowledge of Excel, mapping documents, multiple data sources, pivot tables and creating custom reports

Good knowledge of accounting packages (ideally Xero)

Experience of performing reconciliations and working with foreign currency transactions

Knowledge of accounting coding structures and experience of working with donor coding

Strong computer and numerical literacy with the ability to self- service

Excellent time management with the ability to prioritise, multitask and work to meet deadlines

High level of attention to detail

Experience in accounting for or assisting in the management of project grants / restricted funding from a range of donors, including institutional donors

Experience of donor reporting and understanding of system requirements to achieve accurate and timely reports

Strong interpersonal skills with a high degree of personal organisation and self management.
Desirable
Understanding of USAID and/or other Institutional Funder grant finances and reporting

Knowledge of the charitable sector and a good understanding of the needs of small, volunteer led groups

Experience of UK financial regulations and compliance
Additional Information
We will consider candidates wanting to work part time (30hrs a week) or full time (37.5hrs a week)

Flexibility and willingness to work outside office hours including evenings and weekends as required, including being on a roster for emergency cover

Required to work remotely and to attend team days near the MapAction office in Oxfordshire once a month at own expense.

30 days holiday plus bank holidays with a workplace pension and also paid training opportunities to help further your career

Must have the right to live and work in the UK MapAction is unable to consider candidates who do not already hold appropriate permissions

Note: this is an operational role in a small, highly specialised charity and an appreciation of, and affinity with the humanitarian purpose of the charity is essential, as well as a willingness to take up additional tasks outside of the normal role when needed
Equal Opportunities Policy
MapAction is an Equal Opportunities employer. All employees have a personal responsibility to promote and support measures designed to create a working environment which is free from harassment or discrimination on the grounds of gender, marital status, family status, age, race, religion, disability, sexual orientation, membership of the Travelers community or HIV&AIDS status.
How to apply: Please apply by gohire with a CV and covering letter to be considered for the role. The closing date for applications is 29.7.2022. We will review applications on a rolling basis and will close the process if we secure someone at an early stage so we urge you to apply early so as not to miss out. For further discussion regarding the content of this role, please contact us via our website.
More about MapAction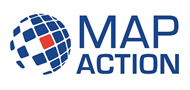 MapAction is a charity existing to provide mapping, geospatial and information management services to humanitarian emergencies. A leader in its... Read more
Refreshed on:
14 July 2022
Closed date:
29 July 2022 at 23:59
Tags:
Finance, Intl Development
The client requests no contact from agencies or media sales.