Job description
The Opportunity
It's a great time to join MapAction. We have a new strategy, and our work is more relevant, impactful and needed than ever. The foundations on which to grow strong income streams are in place. MapAction's reputation in the humanitarian and geospatial sectors is excellent and will open doors if we knock on them, giving us the ability to make an even bigger difference to the ways in which humanitarian crises are managed, now and into the future.
Partnerships with all kinds of supporters have enabled MapAction to achieve what it has so far and we can see enormous potential to build many more great donor partnerships, across trusts, foundations, High Net Worth Individuals (HNWIs) and business.
If you are a skilled, proactive and experienced fundraising professional with a passion for helping the world's most vulnerable people you can play a big role in making that happen.
With your help we aim to take the above areas to the next level. Your success will be vital to MapAction's new strategy, which aims to deliver reduced loss of life, livelihoods and suffering for people at risk from emergencies. It's motivating.
You will work closely with the Fundraising & Marketing Director, Chief Executive, Head of MEAL and a range of operational staff and volunteers, to maintain and strengthen relationships with existing donors and to build new ones. You will be passionate about providing outstanding donor care.
You'll need to be entrepreneurial in your approach, searching for and recognising likely partnerships and converting the best opportunities into enjoyable and mutually satisfying relationships. With a turnover of around £1.5m MapAction needs to be agile, creative and resilient. We don't have a big fundraising team, so it will often be down to you to do whatever needs to be done. However you will always have the backing of a highly talented and committed team of both staff and volunteers who are truly passionate about what we do and willing to help where they can.
Why MapAction?
MapAction is a leading humanitarian mapping charity delivering information services and products to enhance decision making in disasters and conflicts. In collaboration with our partners, this mapped information helps responders understand vulnerabilities and target their response effectively, contributing to saving lives and minimising suffering. We work through a team of skilled volunteer professionals and a small paid staff team.
The charity has attracted funding from a range of governments and donors of all kinds. We have built a strong reputation in the humanitarian sector and are a technical partner of the United Nations, Non-Government Organisations, the Red Cross, Red Crescent Movement, regional entities and national authorities.
At MapAction, training and team building are at the heart of our organisational culture. We have frequent meet-ups where paid staff and volunteers get together for training opportunities and skill-sharing, in areas such as fieldwork, emergency preparedness and GIS technical development.
The humanitarian sector is evolving, and technical expertise such as GIS, mapping, data processing and visualisation is becoming increasingly sought after in order to ensure continuous improvement in humanitarian response. MapAction and our partners are uniquely positioned to provide this technical expertise, to ensure the most effective coordination of relief efforts.

Who are you?
You are someone who really cares about what you do and what MapAction doses. You will have proven experience in creating and delivering a philanthropy fundraising strategy to achieve income growth. You are a self-motivated and passionate person with a flair to design and implement philanthropy programmes. You want to have autonomy on building this newly formed role from the ground up and you are comfortable working with other senior heads of, donors, and Trustees to ensure income generation targets are met. Ultimately you relish a challenge!

Key Responsibilities
Proactively identify, research, and cultivate relationships with prospective trusts & foundations, corporate partners and individuals with the potential to make four, five and six-figure contributions.

Prioritise activity by assessing and deciding on appropriate follow up of all partners and prospects, including introductions that come in through colleagues, volunteers and other supporters.

Provide and structure a level of care and stewardship that makes our supporters feel valued and excited as the mission critical partners they are.

Drive outreach to potential new partners and work collaboratively with colleagues to ensure the delivery of effective donor cultivation.

Work with colleagues to develop communications and marketing products that support your areas of income responsibility.

Work with technical, operational and finance colleagues to develop bespoke funding pitches including budgets.

Work with technical, operational and finance colleagues to generate and deliver corporate partnership opportunities, ensuring full compliance, brand alignment, corporate engagement.

Ensure that MapAction's donor commitments are not only met but communicated back to donors well, including timely provision agreed reports as well as ad hoc updates.

Work closely with relevant colleagues to explore and develop opportunities to make best use of our partner, MapAction USA, a fully recognised 501c3 and MapAction's Netherlands based Stichting.

Work with the Director of Fundraising & Marketing to develop and implement a targeted fundraising plan for your areas of income responsibility.

Manage, monitor and report on income within set areas of responsibility, and ensure all legal and fundraising regulatory compliance through excellent record keeping.

Maintain the operational systems required to manage high quality donor cultivation, stewardship and research.

Keep abreast of news and trends within the fundraising, geospatial, data and humanitarian sectors and share knowledge across a wider team as appropriate.

Other tasks as reasonably required by MapAction.
Requirements
This is what we think you need to be successful in the role. If there are other skills and competencies that you bring and think are important to this role , please tell us what they are - we are always interested to hear ideas.
Essential
A proven track record of successfully soliciting gifts from at least one and ideally more of : HNWIs, trust & foundation donors and/or corporate partners.

A track record of setting, working to and reporting against in-year targets, agreed budgets and KPIs.

Experience of leading on the creation of proposals and 'asks'.

Experience of judging the correct moment to move the fundraising gift solicitation process on, and of successfully 'making the ask' in person, both face-to-face and in writing.

Experience of negotiating partnerships, both with donors and with internal stakeholders, to ensure we are creating partnerships that thrive and projects that will be delivered.

Demonstrable evidence of strong interpersonal skills including excellent tact and diplomacy to ensure that supporter relationships remain positive, constructive, respectful and honest.

Strong communication skills, both written and verbal, to present technical information in engaging ways to a variety of audiences including senior decision makers, to win understanding and support.

Strong personal values of integrity, honesty, diligence and fairness.

An entrepreneurial and proactive approach and proven ability to 'income opportunity spot' and seize new opportunities; to see the strategic or tactical opportunity and seize it, with demonstrable evidence of taking the initiative to identify and reach out to potential new funders and partners.

Ability to motivate and influence colleagues internally, at all levels.

The ability to prioritise workload to ensure optimal income results.

A methodical and professional approach which sees agreed quality standards always being applied.
Desirable:
Holding a recognised fundraising qualification, but we recognise that many fundraisers have achieved success by building on transferable skills.

Experience of project management involving multiple internal stakeholders.

Working knowledge of Charity Commission, GDPR and the Fundraising Regulator Fundraising Code requirements for fundraising activity and keep abreast of new guidelines and legislation.

A strong working knowledge of Google Suite or similar and Salesforce/or similar donor database to manage supporter journeys.
Additional Information
Required to work remotely however the position holder must attend team days near the MapAction office in Oxfordshire once a month at own expense.

30 days holiday plus bank holidays with a workplace pension and also paid training opportunities to help further your career.

Must have the right to live and work in the UK. MapAction is unable to consider candidates who do not already hold appropriate permissions

Note: this is a role in a small, highly specialised charity and an appreciation of, and affinity with the humanitarian purpose of the charity is essential, as well as a willingness to take up additional tasks outside of the normal role when needed.
Equal Opportunities Policy
MapAction is an Equal Opportunities employer. All employees have a personal responsibility to promote and support measures designed to create a working environment which is free from harassment or discrimination on the grounds of gender, marital status, family status, age, race, religion, disability, sexual orientation, membership of the Travelers community or HIV&AIDS status.
How to apply: Please apply by gohire with a CV and covering letter to be considered for the role. The closing date for applications is 29.7.2022. We will review applications on a rolling basis and will close the process if we secure someone at an early stage so we urge you to apply early so as not to miss out. For further discussion regarding the content of this role..
More about MapAction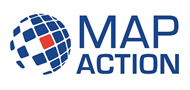 MapAction is a charity existing to provide mapping, geospatial and information management services to humanitarian emergencies. A leader in its... Read more
Refreshed on:
20 July 2022
Closed date:
04 August 2022 at 23:59
Tags:
Fundraising, Intl Development
The client requests no contact from agencies or media sales.