Job description
We are recruiting! Are we looking for you?
Who you are: A respected and experienced professional, motivational leader with a talent for programme development, partnership building and the skills, knowledge and experience to implement MapAction's strategy in concert with the MapAction team. You share the MapAction 'can-do' attitude, rooted in our volunteer values, held very dearly.
An excellent communicator with great interpersonal skills, you can motivate staff and volunteers alike, to exceed expectations whilst maintaining and developing agreed standards and practices. MapAction's exceptional volunteer membership and programme staff team will benefit from your leadership to build on their tradition of outstanding humanitarian service. You are a thinker and a doer with deep knowledge and experience in humanitarian, development or peacebuilding contexts and know the value of information management to design effective programmes.
What you will do:
You will lead the development of our programme and partnerships to deliver on our ambitious strategy for the future. This will involve delivering on current commitments and developing new, innovative opportunities for us to build global, geospatial capacity for humanitarian response, reduce vulnerability and contribute to ever more effective humanitarian, anticipatory action, preparedness and response. You will develop the team/s to deliver this based on a revised organisational structure and will work closely with others in the organisation to ensure a fully integrated and joined up programme.
As a member of the organisation's senior leadership team you will take a view across the organisation to enable MapAction to deliver on its strategic goals taking responsibility for managing risk with the Chief Executive and leadership team.
Key Activities
Leadership: provide strategic leadership to the organisation through the development of plans and strategies for MapAction's programmes and partnerships and through participation in the Management Team.
Programme development: foster an environment that encourages innovation and evolution of our service offer, including proposing and designing new programmes as part of our ambitious income strategy; and identifying and promoting partnerships and networks to achieve this.
Learning: ensure service user needs are met and MapAction is accountable, working closely with the MEAL team (Monitoring, Evaluation, Accountability and Learning) team to achieve this and drawing lessons for future programme development and delivery.
Technology: work closely with MapAction's technical personnel to ensure MapAction makes optimum use of latest technologies where appropriate, including those outside the areas which MapAction currently focuses on that are designed to meet service users current and future needs.
Operational readiness: ensure MapAction's 24 hour 365 days a year capability to respond to an emergency anywhere, is maintained and delivered, including personnel and equipment readiness, and that standard procedures are kept up and developed as required.
Duty of Care: lead on security, health and safety, and conduct management for all deploying personnel ensuring MapAction exercises its Duty of Care at all times.
Personnel: line manage a team to deliver the above, ensuring they receive the support, development, and freedom to excel in their role, and recruit and maintain the volunteer and transition team ensuring a competency-based training framework is implemented.
Finance and fundraising: be responsible for the programme and partnerships budget and proactively work with the Fundraising and Marketing team to provide ideas and develop and write successful fundraising bids in line with MapAction's strategic goals.
Communications: communicate regularly internally to inform and engage the membership on programme and partnership activities. Work with the Marketing and Learning teams to communicate externally for fundraising or programme policy purposes.
Direct Reports
MapAction is progressing a change in its organisational structure in line with our new strategy, that means the current arrangements will change as funding is secured for more positions. Currently this role line manages 5 roles and has a very active role in emergency deployment management. We are working towards a team of c.16 positions in the Programme and Partnerships team with the Programme and Partnerships Director managing the team through four direct reports in the key areas of programme delivery. A key part of this role's responsibility will be to implement this change process, subject to securing the necessary funds.
Works closely with
Technical Director

Head of Monitoring, Evaluation, Accountability and Learning

Fundraising and Marketing team
Key Competencies
We have made quite a list but if you have skills, experience and knowledge that you think is relevant and are not mentioned here, please tell us about them.
Essential
Five years or more proven programme and partnership development experience with a practical "get it done" approach. (E)

Team leadership experience, strong motivational qualities in working with volunteers and staff. (E)

Technical expertise in at least one of the following: humanitarian, development or peacebuilding contexts. (E)

Ability to deal with ambiguity, use judgement in challenging circumstances, think laterally and be propositional and creative. (E)

Project management, report writing, budget management and proven track record of writing successful fundraising bids including experience with restricted grants. (E)

Positive team player - goes the extra mile, experience of collaborative working with ability to initiate, develop and sustain positive and productive working relationships with a wide range of people. (E)

Strong commitment to MapAction's mission and values. (E)

Good IT skills and experience of shared knowledge management platforms, confidence in using technologies. (E)

Ability and willingness to travel, including being deployed at short notice to humanitarian locations and ability to attend training events out of normal office hours. (E)

Ability to conduct business in one or more of the following: French, Spanish, Russian, Portuguese, Arabic. (D)
Additional Information
This role is full-time (37.5 hours a week)

Flexibility and willingness to work outside office hours including evenings and weekends, attending monthly weekend training events for which time off in lieu as agreed,

Must have the right to live and work in the UK (MapAction is unable to consider candidates who do not already hold appropriate permissions)

Must have a full, clean driving licence and access to a car.
MapAction
MapAction is a small and dynamic volunteer-based charity using geospatial technologies to support international humanitarian response coordination and operational effectiveness for humanitarian responders. Our contribution to the humanitarian sector, lies in informing life-saving humanitarian action, and training local actors to do the same. We cultivate a diverse community of technical specialists, connecting our partners to a unique range of expertise, collaborating to create innovative solutions using data, GIS, remote sensing and Information Management to anticipate, communicate and respond to humanitarian needs. This mapped information helps responders target their response effectively, contributing to saving lives and minimising suffering. MapAction is in the process of revising its strategy for the next five years to ensure it can adapt to the needs of service users around the world. It has built a strong reputation in the humanitarian sector and is a technical partner of the United Nations, regional emergency management agencies, INGOs, Civil Society organisations and Academia.
Equal Opportunities Policy
MapAction is an Equal Opportunities employer. All employees have a personal responsibility to promote and support measures designed to create a working environment which is free from harassment or discrimination on the grounds of gender, marital status, family status, age, race, religion, disability, sexual orientation, membership of the Travellers community or HIV&AIDS status.
This job description is not incorporated in the employment contract. It is intended as a guide and should not be viewed as an inflexible specification as it may be varied from time to time in the light of strategic developments and following discussion with the post holder. The post holder will be expected to work to agreed objectives, which should facilitate achievement of the responsibilities in accordance with the performance review process.
How to apply
Please send an expression of interest for this role via gohire. We are running this as an open recruitment so we reserve the right to close it as and when. We strongly advise you to apply early. Please include the following to be considered for the role:
a cv

covering letter identifying how you meet the essential and desirable competencies

a statement of up to 500 words, that demonstrates your experience in one or more of the following: the role of information management in developing effective programmes.
More about MapAction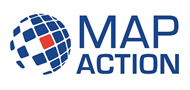 MapAction is a charity existing to provide mapping, geospatial and information management services to humanitarian emergencies. A leader in its... Read more
Refreshed on:
04 July 2022
Closed date:
19 July 2022 at 23:59
Tags:
Intl Development, Operations
The client requests no contact from agencies or media sales.