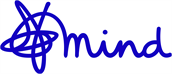 MIND
Cardiff, Cardiff (On-site)
£34,424 - £40,186 per year + Location Weighting
Job description
Permanent– 35 Hours
We have big goals over the next few years.
We're going to be fighting for mental health in a way we never have before.
Together we'll be working to make sure everyone experiencing a mental health problem gets the support and respect they deserve.
Will you join us?
We are looking for a Senior Communications Account Officer to join our Communications and Production team.
The team is responsible for supporting the charity to tell our story in a planned, audience-driven way. This role will support teams across the organisation to develop communications plans that put audiences first and think creatively about how to reach them and how to frame messages. The role will be responsible for implementation of Mind's brand, empowering colleagues to adopt all elements of our visual and verbal identity and supporting with the development of multimedia production.
We are looking for someone with experience of communications planning and project management and expertise in all elements of managing production, including design and other multimedia such as video and photography.
You will also be responsible for supporting with the management of our creative freelancers, working with the team to develop a list of suppliers that meet the needs of the organisation.
While part of a large team, this role also requires someone who can work independently and proactively. And someone who is confident in working closely with a range of internal and external stakeholders.
Closing date: 29th August 2022
Mind reserve the right to close the vacancy to applications earlier, should we receive a high volume of strong candidates – therefore we encourage an early application.
Mind is committed to equality of opportunity for all staff, and applications from individuals are encouraged regardless of age, disability, sex, gender reassignment, sexual orientation, pregnancy and maternity, race, religion or belief and marriage and civil partnerships.
Please refer to the Job Description while completing your application as candidates will be shortlisted based on how closely they match the criteria.
Posted on:
04 August 2022
Closing date:
29 August 2022 at 23:59
Tags:
Senior Management, Management