Job description
Our client, a leading homelessness charity based in London, are looking for Homeless Assessment and Resettlement Worker to work in their service delivering support to EU and outside EU citizens with no recourse to public funds. Clients supported by the service are living in temporary accommodation including hotels opened during the pandemic and homeless assessment centres based across London. Due to internal promotions, a number of positions have become available for workers to assess rough sleepers referred to services by street outreach teams.
Candidates for this role will need:
- Extensive housing knowledge and knowledge of the entitlement homeless clients have under different housing laws/ acts
- Experience of working with the homeless
- Experience of working in a homeless assessment capacity
- Resettlement experience and knowledge of housing options
+++ DBS within 12 months of issue or registered to the online update service +++
Candidate duties:
- Offering advice and guidance on housing and resettlement related issues to clients
- Overseeing the casework delivery for around 15 clients within hotels and temporary accommodation
- Conducting needs and risk assessments and putting in place support plans
- Presenting clients with resettlement options
- Assisting clients to obtain their welfare, housing and related rights
- Referring clients on to relevant specialist support agencies for their needs
- Accurate recording of data into CHAIN
- Liaising with external agencies on behalf of clients
If you are interested in this position, please contact us immediately.
Morgan Hunt is a multi-award-winning recruitment Business for interim, contract and temporary recruitment and acts as an Employment Agency in relation to temporary vacancies. Morgan Hunt is an equal opportunities employer, job suitability are assessed on merit in accordance with their skills, qualifications and abilities to perform the relevant duties required in a particular role.
More about Morgan Hunt UK Ltd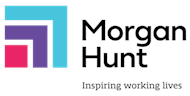 The charity sector is an extremely competitive market and as such both our clients and candidates benefit from the support of our specialist co... Read more
Closed date:
02 August 2022 at 07:17