Job description
Floating Support Worker Wanted!
Location: Pan London
Social Care Assignment: 3 Months with likely extension
Hours: Mon - Fri, 09:00-17:00
Must have an enhanced DBS Issued within the last 12 months (or on the update service)
Pay: £13.50 + holiday pay = £15.13 per hour or £17.00 via umbrella
Our social care client needs a Floating Support Worker to provide housing related support to vulnerable ex homeless clients, to ensure they maintain their tenancy and get them ready for an independent lifestyle. You will be supporting 25-35 clients in self-contained supported accommodation units around London, the frequency of how often you will need to visit each service user will depend on their level of need. So, this is a great opportunity to be out in the community supporting those who need your advice and guidance most!
The clients themselves have a variety of support needs and come from a variety of backgrounds including low level substance misuse issues, ex-rough sleepers and those who are battling various low - medium risk mental health issues. You will be helping them improve and obtain the skills and knowledge they need to maintain their property and live an independent life. You will need to demonstrate patience, perseverance, and motivation to really get the best out of your case load, in this social care position
Travel costs during working hours will be expensed
Must be available to work 37.5 hours a week over the following shift patterns:
09:00-17:00 Monday to Friday, 5 days a week
Duties:
Oversee a case load of 25-35 low to high needs clients
Organising your week by booking appointments with each client
Writing up the monthly and weekly reports using clear written communication
Helping your clients with budgeting, advising around what they can afford and how to get the most out of their financial position
Help each client maintain their tenancy, reporting any damages, help each client keep on top of their financial responsibilities
Oversee and maintain a positive relationship between your client and their landlord
Support clients emotionally
Empower you clients and encourage them to take up hobbies, attend appointments and apply for work, education, or training
Encourage your client to engage with the community
Promote independence and teach life skills
If you feel that you have the relevant expertise and skills to tackle this role? do you feel that you are the person to help mentor and guide these vulnerable individuals? Then contact Morgan Hunt now! Our social care client needs YOU!
Morgan Hunt is a multi-award-winning recruitment Business for interim, contract and temporary recruitment and acts as an Employment Agency in relation to temporary vacancies. Morgan Hunt is an equal opportunities employer, job suitability are assessed on merit in accordance with their skills, qualifications and abilities to perform the relevant duties required in a particular role.
More about Morgan Hunt UK Ltd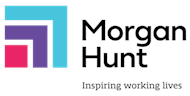 The charity sector is an extremely competitive market and as such both our clients and candidates benefit from the support of our specialist co...
Read more
Posted on:
14 November 2023
Closing date:
12 December 2023 at 11:41