Northampton, Northamptonshire (On-site)
Up to £22000 per annum + plus company benefits
Job description
Salary: circa. £22,000 per annum plus benefits
Location: Northampton
Hours: Full-time 37 hours per week
Contract Type: Permanent
The Motor Neurone Disease (MND) Association have an opportunity for a Fundraising Income Processing Officer to join our Supporter Care Team. This role is based at our national office in Northampton.
About the role

Our team of Income Officer's assist in the delivery of an efficient and effective service for both existing and potential supporters of the MND Association, processing all the Association's donated income on to our Raiser's Edge database.

Working alongside the Supporter Care Officers, you will ensure excellent supporter care is provided to our members, donors, and supporters. An important part of this role will be effectively managing complex telephone, email, and written enquiries.

As a Fundraising Income Officer, you will work with our fundraising teams, Association departments and our supporters to understand processing and fulfilment requirements and to ensure that income is coded correctly and acknowledged in the most appropriate way.


What are we looking for?

We are looking for a committed team member with database experience, with the ability to effectively problem solve and who has a high degree of accuracy and customer service skills.

You will be able to manage your own workload, while working with other members of the team and be an experienced Microsoft Office user and have a good knowledge of Word and Excel.

Excellent communication and interpersonal skills are essential.

For full role responsibilities please view the job description.


How to apply?

We would love to hear from you and encourage early applications.

If this sounds like the perfect opportunity for you, apply online now and submit a CV and a supporting statement showing how you meet the following criteria:
Strong interpersonal skills, especially dealing with complex telephone, email, and written enquiries, ensuring high standards of supporter care at all times.
Advanced knowledge of Microsoft Office (Word, Excel, and Outlook)
Ability to use databases & proven ability to process and check data accurately and consistently

About Us
The MND Association was founded in 1979. Our mission is to improve care and support for people with MND, their families and carers. We also fund and promote research that leads to new understanding and treatments and brings us closer to a cure for MND. The Association also campaigns and raises awareness so the needs of people with MND, and everyone who cares for them, are recognised, and addressed by wider society.
We operate a hybrid working environment within a flexible office space using the latest technology and digital infrastructure. This, together with a high level of trust and performance driven culture, gives staff the freedom and flexibility to work in the best way for them, the Association and, most importantly, people with MND.
We are committed to equality and value diversity. We are working hard to remove perceived and actual barriers to participation for people with and affected by MND, current and future staff, volunteers and stakeholders.
Important Notices
The MND Association operates a hybrid working culture and therefore we are open to discussing the possibility of variable hours, remote or home working, flexible start, and finish times etc.
Please submit your application as soon as possible; due to the high volumes of applications we receive, we reserve the right to close any adverts before the closing date once we have received sufficient applications.
Our selection process will be multi-stage; this may include video call screening, psychometric assessments, and competency-based interview/s.
We request that recruitment agencies do not contact us in relation to this role. We work hard to fill our roles directly and if assistance is required, we operate a PSL, which currently closed for review. We do not accept speculative CVs from recruitment agencies/ head-hunters.
More about MND Association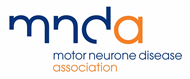 The Motor Neurone Disease Association is the only national charity in England, Wales and Northern Ireland focused on improving access to c... Read more
Closed date:
20 July 2022 at 07:50