Bicester, Oxfordshire (Hybrid)
£23,500 - £28,000 per year
Job description
Safety Administrator
Closing Date: 05 August 2022 @ 15:00
Salary Range: £23,500 - £28,000 pa (details of further benefits below)
Department: Safety.
Location: Motorsport UK, Bicester Motion.
Hours of Work: Full Time (37.5 hours per week).
Line Manager: Safety Executive.
Direct Reports: None.
Who are Motorsport UK?
Motorsport UK unites communities through a shared passion and love of the sport. 50,000 licence holders, 10,000 volunteer marshals and 4,000 officials alongside millions of vibrant fans are active week in, week out, doing what they love.
Whether that's the speed of drag racing, the close battles of circuit racing, the precision of AutoSOLOs or the social enjoyment of Touring Assemblies, the community is vibrant and alive.
At Motorsport UK, a team of 70 dedicated staff work as passionately as the members, driving forward values of integrity, innovation, collaboration and commitment in everything that's delivered.
Your journey to make a difference at Motorsport UK begins today!
What's the opportunity?
The Safety Department strives to provide the safest possible environment for everyone who engages in motorsport through the National Governing Body.
Accurate administration is fundamental to achieving the aims of the Safety team. We're looking for a Safety Administrator who will play a key role in supporting Motorsport UK to deliver against its safety objectives.
This position provide a great opportunity for someone who is keen to grow and develop a career within our sport. The successful candidate will provide accurate, efficient, and impactful administration support; assisting the effective functioning of the Safety team.
What else can you expect to be doing?
Providing accurate, efficient, and impactful administration support to ensuring the effective functioning of the Safety team.
Providing administrative support for the track licencing system.
Assisting in the processing of 'closed road' motor race permit applications.
Processing and logging of data into the incident reporting system.
Assisting with the administration of the Rescue & Recovery unit licencing / assessment program.
Providing administrative support to the Safety Committee and Rescue & Recovery Advisory Group.
Assisting in the production of any safety related regulations, guidance documents and newsletters.
Assisting in the preparation of any safety seminars, webinars, and training events.
Assisting in the processing and approval of drone applications.
Acting as the first point of contact for queries through the safety inbox.
Dealing promptly and efficiently with departmental telephone queries.
Assisting with ad-hoc departmental tasks as required.
Who are we looking for?
At Motorsport UK, we understand that our people will shape our success, and ultimately define our value to the motorsport community.
We're looking for people who can demonstrate that they're as passionate as our members, embracing and championing our core values of Innovation, Collaboration, Commitment, and Integrity.
Below are some of the essential experiences, knowledge, and skills that we believe will be vital for this role:
Methodical and well organised.
Competent in using Microsoft Office.
A clear hunger for personal learning and development.
Experience of working both independently and as part of a team.
Experience of working to deadlines and completing administrative tasks.
The ability to travel to and from the Motorsport UK offices in Bicester.
Eligible to work within the UK.
In addition to the above, we feel the following points could really help someone hit the ground running:
Prior experience of working within a similar administrative role.
A Safety or Engineering Qualification.
A working knowledge of and / or experience of working within the motorsport industry.
A history of effectively analysing problems and presenting well researched solutions.
What else is on offer for you?
25 days annual leave + bank holidays
10% pension contribution from Motorsport UK
Private medical cover
Holistic wellbeing support
Life assurance and income protection
Breakdown cover
Free on-site parking
A chance to work in the exciting world of motorsport
Access to a host of other staff benefits
Where will you be based?
Home for us is in the heart of 'Motorsport Valley'. Specifically, we're located within the Heritage Quarter of the fantastic Bicester Motion site, Oxfordshire.
The UK's only hub for historic motoring excellence, Bicester Heritage boasts over 45 specialist automotive and motorsport businesses. Founded in 2013 the 444 acre former WW2 RAF Bomber Training Station is all about driving the future of the past.
Our purpose built office space accommodates the near 70 committed people who passionately work for the betterment of our sport.
We're big on creating the conditions for organic collaboration. However, we respect that some flexibility goes a long way towards supporting a healthy work-life balance. That's why we operate a hybrid working policy whereby staff spend four days in the office, with the option to work remotely for the fifth.
More about Motorsport UK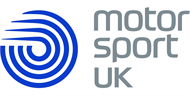 Who are Motorsport UK?
Motorsport UK unites communities through a shared passion and love of the sport. 50,000 licen... Read more
Refreshed on:
29 July 2022
Closed date:
05 August 2022 at 15:00
The client requests no contact from agencies or media sales.