£40,000 - £44,000 per year
Job description
My Life Films is seeking a Head of Marketing to oversee our marketing, sales and outreach, developing and implementing our marketing plan in line with our vision. This is a critical role within the charity, leading a small, growing team to significantly scale up our awareness, reach and impact over the next 2 years.
To be successful in this role, you will need a blend of skills, experience and personal qualities. It would suit someone with a wide range of experience designing and delivering brilliant marketing strategies, ideally including B2B, and who is eager to use those skills in a purpose-led, charity environment.
About Us:
My Life Films is an award-winning charity that uses film & TV to enrich and support the lives of people living with dementia and their carers. This includes our My Life TV streaming platform, the world's first on-demand service specifically designed to meet the cognitive needs of people living with dementia and designed for use within care settings or at home.
My Life TV is carefully curated to enable people living with dementia to feel stimulated and connected to the world, improving their mental health and supporting their essential care. It contains a wide variety of high quality content: interactive shows like quizzes, singalongs, drawing & chair yoga; calming content like animal or nature programmes and slow TV; a wide range of reminiscence programmes from the 1960s onwards and much more. We work with highly respected content partners as well as producing our own programming in partnership with trusted organisations in the dementia care field and more widely.
With the My Life TV platform successfully through its testing phase, we are now in an exciting position to scale up its use, growing the team so we can reach and support as many people living with dementia as possible.
About the Role:
We are looking for someone who can contribute both strategic thinking and hands-on implementation around our Care Home-facing activity so that we can grow rapidly and positively impact large numbers of people affected by dementia. You will also oversee our charity communications, sharing news and demonstrating the impact of our work to wider audiences.
Our goal is not just to grow our subscriber numbers, but to build long term relationships with care homes, listening and learning from their experiences so that we can best meet their needs and the needs of those in their care.
You will be motivated by our work supporting people living with dementia and have a keen interest in how TV and film can play a strong role in complex situations. Above all you will be a people-person, a natural listener and clear communicator with a passion for securing strong partnerships and amplifying our work.
Key Responsibilities:
Building, developing and managing our marketing, sales and outreach function
Creating a well-defined and focused marketing plan to enable the effective delivery of our company vision and strategy for growth
Effective implementation of marketing activities, with a focus on executing our B2B campaigns to encourage growth in care home subscriptions, as well as charity fundraising support
Oversight of all external communications for the charity, including content creation and management of our social media channels, email marketing, updating and managing our website and all marketing collateral as needed
Overseeing sales to implement a customer experience journey from lead generation through to the onboarding stage
Ensuring our outreach activity builds excellent customer relationships, and responds to queries so that the service is well used and there is a positive ongoing customer experience
Participating in industry events and marketing activities e.g. care home shows, learning events, or conferences
Working with designers to ensure strong identity and brand alignment throughout our work
Effective people management of a small sales & outreach team of 1 or 2.
Effective management of the marketing budget
Supporting the Director and working with the My Life Films team on other projects and day-to-day work as needed
Person Specification:
SKILLS & EXPERIENCE:
A multi-disciplined marketing professional with experience across a wide spectrum of marketing disciplines. A strong understanding of performance marketing, content creation, strategy, social media, email marketing, PR, direct marketing and events
Experience building a marketing & sales strategy, and implementing the necessary systems and processes to enable its effective delivery
A strong track record of delivering effective multi-channel campaigns, working to fixed timelines and budgets
Excellent written and oral communication skills; able to write compelling copy for a range of different audiences - the care market, Foundations & Trusts, partner organisations in the dementia field, and the wider public
Strong people manager – able to motivate, develop and steer a small team of staff and freelancers to bring out their best
Excellent IT skills, ideally including previous experience using sales CRM software such as Hubspot, Salesforce or similar
Strong people skills, with an ability to relate positively to, and engage with a wide range of people
Ideally you would have experience working in a B2B context, a start-up environment or in a similar context to the care sector
PERSONAL QUALITIES
Entrepreneurial spirit – able to proactively seek opportunities or imagine new ways to market the My Life TV platform, and not be afraid to test and learn
A flexible team player with a willingness to get stuck in when needed – if you like to work on your own to a predefined task list, this may not be the right environment for you
A proactive self-starter, able to work under limited supervision when needed, and self-motivated to get things done!
A confident, positive attitude – able to bounce back when faced with setbacks and to find creative solutions to any challenges that might arise
Caring and empathetic, genuinely seeking to understand and meet the needs of care homes. This is not the environment for aggressive marketing and sales techniques
Learning mindset – maintaining knowledge and a pro-active approach to self-development and performance improvement
A real interest in and understanding of how TV and film can create positive impact
Demonstrable cultural awareness and sensitivity, and an understanding and commitment towards diversity, inclusion and safeguarding considerations
Diversity & Inclusion:
My Life Films seeks to create a working environment that values and respects every individual's unique contribution. We are committed to diversity & inclusion and positively encourage applications from all sections of society, including those from under-represented groups. Please let us know if you have any accessibility needs which we can support during the interview process.
Benefits:
Salary: £40-44k dependent on experience
Fixed Term contract – 2 years
24 days annual holiday plus Bank holidays
Company pension scheme
Full Time role – open to requests for flexible working patterns
Hybrid working – minimum 2 days pw in the office, currently in Richmond
Start date: as soon as possible
We look forward to hearing from you!
More about My Life Films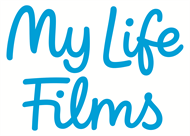 My Life Films is an award-winning charity that works to improve the lives of people living with dementia and their carers, through audience spe...
Read more
Posted on:
18 February 2023
Closed date:
15 March 2023 at 09:00
Job ref:
Head of Marketing
Tags:
Marketing, Business Development
The client requests no contact from agencies or media sales.