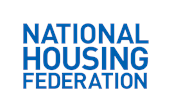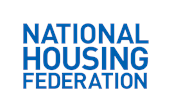 Director of Policy and Research
Bristol, City of Bristol (Hybrid)
Job description
Salary: £80,000
Location: London, or Bristol
Hours: 35 per week (28 hours per week will be considered)
Contract: Permanent
Benefits:
· 27 days annual leave + statutory holidays + 3 closures days over the Christmas period.
· Flexible working for all staff including working from home / hybrid working, and flexitime/TOIL scheme.
· Attractive family friendly policies.
· Private healthcare cover.
· Employee awards, and training and development opportunities.
For more information about our benefits please visit our website.
An exciting opportunity has arisen at the National Housing Federation (NHF) to lead our policy and research work.
The NHF is the voice of housing associations in England. We are the trade body to almost 600 housing associations, who have grown from philanthropic roots to provide 2.6 million homes to around 6 million people. You can find further information about the NHF on our website.
The Director of Policy and Research is a key leadership role at the NHF responsible for the development and delivery of policy and research in support of our overall strategy.
You will lead a talented and experienced team to shape policy at a national level, working with senior officials across national and local government, and provide direction to our work across a range of areas including rent policy, quality and decency, net zero and homelessness.
You will be a member of the NHF's leadership team and work closely with our members and Board.
What you'll do:
· Lead and support the development of the NHF's strategic policy making across a range of complex areas.
· Drive an ambitious research agenda to ensure our influencing work is evidence based and compelling.
· Build a broad range of relationships at senior levels across government departments and with partner organisations.
· Support a highly responsive and agile policy making function, that can adapt to changing government priorities and external pressures.
· Build and maintain trusted relationships with leaders from across our membership, securing insight and support for our positions.
· Identify and manage strategic risks, working closely with colleagues and the board.
· Provide high quality professional support and advice to NHF members in relation to policy and strategy.
· Act as a member of the NHF leadership team (SMT), working with the Chief Executive and LT colleagues to deliver wider organisational goals.
· Act as a spokesperson for the NHF in the media and in high profile political settings including select committee inquiries.
About you:
· An extensive track record of developing successful policy in complex and/or highly regulated areas.
· Highly effective influencing skills and experience of developing senior relationships across a range of stakeholders and partners.
· A strong understanding of housing policy at a national level.
· A strong knowledge of the relevant legislative frameworks and processes
· Experience of commissioning external research and strategic advice.
· Significant experience of leading and managing staff and teams.
· Excellent organisational skills, including prioritising workloads, managing others and working under pressure to achieve tight deadlines.
Interested?
You can download the full job role profile and person specification that is at the bottom of the page.
Equality, diversity and inclusion
The NHF has published its equality, diversity and inclusion strategy, which was co-created with staff and details of which can be found on the NHF website. We are proud to be an equal opportunity workplace and we value the contribution each individual makes to our work.
We are committed to equality, diversity and inclusion and are working to increase the diversity profile of our workforce. We are currently under-represented by ethnic minorities, people with a disability or disabilities and LGBT+, and would particularly welcome applications from people in these groups.
Disability confident committed employer
We are a disability confident committed employer and if you are a disabled person who demonstrates you meet the skills and experience, we consider essential for the role, we will offer you an interview.
We are happy to consider reasonable adjustments to our recruitment process if you have a disability or have a condition that you feel may affect your performance during the recruitment process. Please contact Stephanie Green, People Manager with your request or to arrange a time to discuss in more detail.
Our role profile and job advert can also be requested in large print or in accessible format via this email address.
Uploading your CV and cover letter
If you decide to apply for this role, when requested, please upload a version of your CV that does not include any personal details, such as name, gender, age etc. You should also ensure that you do not add your name at the end of the cover letter. This will help us to shortlist candidates for interview based solely on their knowledge, skills and experience.
Right to work in the UK / UK VISA Sponsorship
You must have the right to work in the UK and it is important to note that the NHF does not sponsor individuals to work in the UK.
Closing date for applications: 18 December 2023
Interviews to be held: week commencing 15 January 2024
More about National Housing Federation

The National Housing Federation is the voice of affordable housing in England. We believe that everyone should have the home they need at a pri...
Read more
Posted on:
20 November 2023
Closing date:
18 December 2023 at 23:59
Tags:
Policy/Research, Operations
The client requests no contact from agencies or media sales.