MARKETING AND COMMUNICATIONS MANAGER
Barnet, Greater London (Hybrid)
£33,997 - £39,769 per year
Job description
JOB DESCRIPTION
Following the agreement of major investment in fundraising and communications, this role will be instrumental in the execution of large-scale Marketing and Communications activities. Working closely with the Head of Marketing, you will deliver agreed Marketing activities to service the entire charity, driving results across fundraising and service delivery.
This is a hands-on, delivery focused role that will have a tangible impact on the charity's success. You will take marketing campaigns from ideation to execution, produce valuable and engaging content and have complete oversight of the charities marketing activities.
The Marketing and Communications Manager will work across the marketing mix – including Digital Marketing, Content Strategy and Campaign Management. This is a cross-department role, working across Fundraising, Care, Volunteering, HR and Internal Communications, so it is essential that the appointed candidate is willing to embrace a diverse workload. This role will line manage the Marketing and Communications Officer and work closely with the Head of Marketing and Communications and the PR and Media Manager.
ABOUT YOU
You will be a highly organised, proactive and creative individual, ready to play a significant and hands-on role in delivering Marketing activities for an ambitious local charity. With experience across the Marketing mix, you will have a solid understanding of how to deliver multi-channel campaigns that reach objectives.
More about Noah's Ark Children's Hospice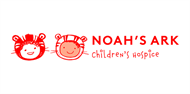 Noah's Ark Children's Hospice helps seriously unwell children and their families make the most of the special time they have together. ...
Read more
Posted on:
26 October 2023
Closed date:
24 November 2023 at 09:45
Tags:
Communications, PR, Marketing