Barnet, Greater London (Hybrid)
£30,000 - £35,000 per year
Job description
JOB DESCRIPTION
Noah's Ark Children's Hospice helps babies, children and young people who are seriously unwell, and their families, make the most of every day. The charity aspires to become a centre of clinical excellence for children with life-limiting or life-threatening conditions. We've been on a major upward trajectory in recent years, with more children being supported, more major hospitals being partnered with and more supporters donating. We've transformed from being an enthusiastic start-up delivering care in the community, to a serious player delivering major impact both in the community and at our state-of-the-art hospice building, The Ark, opened in 2019. Philanthropy & Partnerships, which covers both Major Donor and Corporate fundraising streams, is pivotal to Noah's Ark – typically accounting for around 50% of the charity's overall income. This is an area of real expertise for Noah's Ark, with much scope for further growth. The successful candidate will therefore enjoy opportunities to develop their portfolios and gain invaluable in- house training and support, working as part of a high-performing and super supportive team, ready for its next exciting growth phase. The Philanthropy & Partnerships Manager will line manage a new Philanthropy & Partnerships Fundraiser, and will work closely with the Senior Head of Philanthropy & Partnerships to manage and develop the Major Donor, Mid-Value and Corporate pipelines, along with instrumental work on high-value campaigns and events. This includes our annual matched-funding campaign and The Winter Ball - which last year raised £2.1m and £435,000 respectively. The post-holder will be key in taking the Philanthropy programme to the next level, securing new Corporate Partnerships, increasing multi-year gifts and supporting the new Philanthropy & Partnerships Fundraiser to work to the same end with their portfolios.
ABOUT YOU
You will be a dedicated, organised and reliable individual. You will show determination and have an ability to read people and situations intuitively. An exceptional and eloquent communicator, excellent at managing your time and a natural relationship builder. At this stage in your career, we would not expect you to have high levels of knowledge and experience in both fundraising streams. We encourage you to apply if you consider yourself to have an emphatically successful grounding in Major Donor or Corporate fundraising, and you're an up-and-coming manager of people, ready to step into management in a nurturing environment
More about Noah's Ark Children's Hospice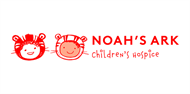 Noah's Ark Children's Hospice helps seriously unwell children and their families make the most of the special time they have together. ... Read more
Closed date:
08 July 2022 at 17:28
The client requests no contact from agencies or media sales.