£51,762 per year + benefits
Job description
HR Business Partner
Salary: £51,762.65 per year + benefits
Contract: Permanent
Location: Working from our London office (SE1) with options to work from home
Closing date: 3 August 2022
Interview Date: We will review applications and contact suitable candidates for a preliminary chat, with a view for short-listed interviews by video on 16 August 2022.
The Role -
We are a growing organisation and want to ensure that how we support our people and our managers matches our ambitions and aims and reflects our desire to be a progressive, inclusive and dynamic organisation. We are building upon a high performing team and putting in place initiatives that enable managers and our people to develop and evolve with our organisation helping us to do what we do best, better taking on Pancreatic Cancer - finding ways to support early diagnosis, appropriate treatment and supporting those who directly or indirectly impacted by this disease and those caring for them.
People are at the heart of everything that we do and we are looking for a HR Business Partner to drive change in our people processes and support our managers. Clearly you will be a great HR practitioner but also need to be someone who is not afraid to roll up your sleeves and get things done, be responsive and think on your feet, you will not be afraid of change and be able to support and guide others through change management processes, inspire, motivate and establish credibility at all levels. Ideally, you will have had experience of evaluating HR systems and processes and implementation, and be able to drive appropriate recruitment processes. You don't have to have been in a specific HR Business Partner role, but you must have been operating at a senior advisor role with an intermediate level of autonomy and a business partnering approach - we are looking for someone who understands and can balance the need for process and procedure with a pragmatic business and manager focus.
This is an exciting new role, that with a small team, will develop and grow with the organisation, so we are looking for someone who brings HR expertise and experience but has the capacity, energy and desire to move the HR function forward with creativity and innovation. We are fast paced; upbeat and visionary organisation and the HR Business Partner should feel at home in this type of environment. You don't need to come from the not-for-profit sector but you do need to be able to understand this sector and be able to adapt your experience accordingly.
About Us
Pancreatic cancer is a tough one but we're taking it on. It is tough to diagnose, tough to treat and tough to research. For too long this disease has been side-lined. We want to make sure that everyone affected by it gets all the help they need. Together we are taking on pancreatic cancer. Underpinning this vision are our four values:
Pioneering
Compassion
Determined
Integrity
We cannot achieve our vision without employing staff who are committed to our vision, strategy and values.
At PCUK our ambition is to create an inclusive working environment which reflects the communities and audiences that we engage with and, where everyone can be their true selves, where they feel respected, championed, heard and supported. We want our workforce to achieve their potential, understand their contribution and feel proud of their impact by creating a culture and organisation that is genuinely inclusive by advancing equality, diversity, inclusion and belonging through our policies and practices.
We believe diversity drives great outcomes through encouraging the different points of view that come from a diverse workforce. We know people from different backgrounds can bring fresh ideas, thinking and approaches which make the way we work more powerful, more innovative, effective and more collaborative.
We have an exciting future, with a clear purpose and we've started the journey to realise our ambition to be a fair, compassionate and inclusive organisation which can celebrates the fact that we are all equally different!
If this sounds like you – we'd love to hear from you!
Please see the job description and person specification for full details of the role on our website. If you wish to discuss the role informally, before applying, please contact Sherie Holding, Director of People and Culture (details are on our advert on our website).
How to apply:
You can download the Job Description, Person Specification, and application form on our website.
You must have the right to work in the UK when you apply.
More about Pancreatic Cancer UK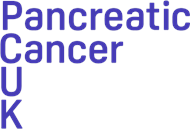 Pancreatic Cancer UK is taking on pancreatic cancer through research, support and campaigning to transform the future for those affected.
...
Read more
Refreshed on:
28 July 2022
Closed date:
03 August 2022 at 23:59
Tags:
Human Resources, Senior Management
The client requests no contact from agencies or media sales.