£29,355 per year plus benefits
Job description
Philanthropy Officer
Salary: £29,355 per year + benefits
Contract: Permanent
Location: London Office – We encourage flexible working and therefore do not require you to work from our London office full time.
Closing date: Please note this vacancy has been extended past the original closing date. Therefore, we will now be reviewing each application as they come in on a rolling basis and we will close this vacancy once we fill this position.
Interview Dates:TBC
The role:
We are looking for a Philanthropy Officer to join our fantastic Philanthropy and Partnerships team on a permanent basis. The P&P team consists of six members of staff, and together we want to raise £2.6m this year. This role is all about great relationship management and organisational skills to ensure that supporters of Pancreatic Cancer UK (PCUK) feel valued and inspired.
We're a small and ambitious team that works closely together to maximise our collective impact. As Philanthropy Officer, the post-holder will support and engage high-value supporters and deliver stewardship at the highest level. The role is varied and requires a proactive, resourceful individual with a love of relationship management and the ability to work across the donor journey.
Some of the main responsibilities of this role include:
Managing a portfolio of high-value supporters and prospects, providing an outstanding supporter experience, and maximising the impact of their support
Working with members of our Development Fund Board to maximise their income potential individually and through their networks
Supporting the Director of Fundraising, Head of P&P, and Senior Relationship Manager in the management of DFB member relationships and their networks as appropriate (ensuring the provision of briefings, preparation of compelling proposals, and reports).
Supporting the Senior Special Events Manager with key fundraising events in the calendar that deliver a strong net income
About you:
We are looking for someone who wants to begin or grow their career in high-value fundraising and is inspired by PCUK's mission. You'll be passionate about people and always put our supporters first. You'll have great communication skills, both verbal and written. You'll be confident articulating Pancreatic Cancer UK's mission and be able to build relationships and inspire confidence with high-net-worth individuals.
You will have a proven ability in the following areas:
Managing positive relationships with supporters, donors, or other stakeholders
Cultivating positive relationships both internally and externally
Communicating sensitively and compassionately with our supporters who have been affected by pancreatic cancer
Project management skills with demonstrable ability to work well under pressure, handling multiple demands, planning ahead and prioritising own workload with minimum supervision
About Us
Pancreatic cancer is a tough one but we're taking it on. It is tough to diagnose, tough to treat and tough to research. For too long this disease has been side-lined. We want to make sure that everyone affected by it gets all the help they need. Together we are taking on pancreatic cancer. Underpinning this vision are our four values:
Pioneering
Compassion
Determined
Integrity
We cannot achieve our vision without employing staff who are committed to our vision, strategy, and values.
At PCUK our ambition is to create an inclusive working environment that reflects the communities and audiences that we engage with and, where everyone can be their true selves, where they feel respected, championed, heard, and supported. We want our workforce to achieve their potential, understand their contribution, and feel proud of their impact by creating a culture and organisation that is genuinely inclusive by advancing equality, diversity, inclusion, and belonging through our policies and practices.
We believe diversity drives great outcomes through encouraging the different points of view that come from a diverse workforce. We know people from different backgrounds can bring fresh ideas, thinking, and approaches which make the way we work more powerful, more innovative, effective, and more collaborative.
We have an exciting future, with a clear purpose and we've started the journey to realise our ambition to be a fair, compassionate, and inclusive organisation that can celebrate the fact that we are all equally different!
If this sounds like you – we'd love to hear from you! Please see the job description and person specification for full details of the role on our website. If you wish to discuss the role informally, before applying, please contact Victoria Hurwood, Senior Relationship Manager (details are on our advert on our website).
How to apply:
You can download the Job Description, Person Specification, and application form on our website.
You must have the right to work in the UK when you apply.
More about Pancreatic Cancer UK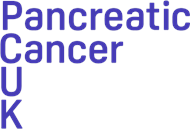 Pancreatic Cancer UK is taking on pancreatic cancer through research, support and campaigning to transform the future for those affected.
...
Read more
Refreshed on:
06 July 2022
Closed date:
29 July 2022 at 23:59
The client requests no contact from agencies or media sales.