Permanent, Contract, 12 months with scope to extend, Part-time
Job description
Salary and benefits:
Salary of up to £24,000 (full time equivalent of £30,000 per annum) for 4 days per week + 3% employer pension contribution.
20 days annual leave (pro rata)
We are happy to discuss flexible working options. Occasional evening working for events is required. This is a one-year fixed term contract, with the scope to extend beyond this if funding allows.
The role will be based remotely and expenses will be paid within reason. There may be a requirement for occasional travel to Manchester for meetings or to other locations in the UK for events.
Context:
Peaches Womb Cancer Trust is the leading UK charity dedicated to improving the lives of those with and affected by womb cancer, the 4th most common cancer in women. We aim to support women, raise awareness and fund and promote research.
Peaches Womb Cancer Trust is currently run by a dedicated team of volunteers. We are delighted to have obtained sufficient funding to allow us to hire our first employee - a Fundraising and Operations Manager who will help us to take our organisation to the next level.
The purpose of this role is to coordinate and manage the running of the charity, to organise events, to build upon and expand fundraising activities (including grants and trusts fundraising), to develop our marketing and communications and to build relationships with service users, funders and other organisations. The employee will be required to prepare documents for meetings, to ensure that the accounts are prepared in a timely manner and that good records are kept of our activities. They will also liaise with and provide administrative support to the Trustees and volunteers to facilitate the smooth running of the charity. This post is vital to ensuring that we can support our fantastic community and grow Peaches Womb Cancer Trust.
We are looking for someone with experience in the charity sector who is motivated and tenacious. There is enormous potential for Peaches Womb Cancer Trust to grow and an opportunity for career progression for a proactive and ambitious individual.
Main responsibilities:
To act as a key point of contact for organisations and individuals contacting the charity
To support and coordinate the work of the Trustees and volunteers, ensuring good governance and compliance with statutory requirements, supporting the Board in performing its responsibilities, attending and contributing to Trustee meetings and preparing reports as requested
To ensure financial management and procedures with the support of the Trustees and an accountant
Organise, coordinate and oversee patient information and support events for the charity
Organise, coordinate and oversee fundraising activities and events for the charity
Coordinate fundraising applications for grants, trusts and foundations
Coordinating with the volunteers who run the charity's website and social media channels to ensure content is up to date and engaging
Manage the charity's volunteer and supporter database
Ensure that donations are acknowledged in an appropriate and timely manner and are correctly identified within the charity's records
Maintain all Charity Commission requirements
Undertake general administration duties of all kinds
Essential criteria:
Evidence of administration experience in the charity sector gained in a paid or voluntary role
Knowledge and experience of banking and charitable finances
Knowledge of governance in the voluntary or public sector
A track record of fundraising successes within community and individual giving
Ability to communicate with a diverse range of people including healthcare professionals
Working knowledge of office IT and social media
Experience in working with and managing volunteers
Experience of trust and foundation fundraising
Experience of managing events
Knowledge of data privacy requirements for personal and sensitive personal information.
Strongly motivated, self-organised and able to work from own initiative
Applicants must have the right to live and work in the UK. Unfortunately work permit applications cannot be supported.
Desirable criteria:
A professional fundraising qualification
Experience of growing an organisation
Knowledge of Wordpress or other website hosting software
Experience of using social media channels for an organisation
Experience of managing staff
Creative, resilient and comfortable with lone working
Through working for Peaches Womb Cancer Trust the successful candidate will have an opportunity to expand our small organisation, work closely with a small, friendly and enthusiastic team of trustees and volunteers and share in the growth and success of the charity. There is scope for creativity, innovation and opportunities for learning and growth. As we are a newly-established charity the employee will gain a varied experience in this role as we build our organisation. The job role will involve working with our growing community of people affected by womb cancer who are enormously supportive of our charity, allowing the successful candidate to be part of something special and genuinely see the impact that their work is making.
More about Peaches Womb Cancer Trust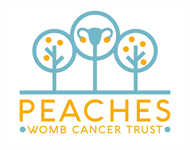 Peaches Womb Cancer Trust was founded in September 2020 and is the leading UK charity dedicated to improving the lives of those with and affect... Read more
Refreshed on:
07 July 2022
Closed date:
14 July 2022 at 23:30
Tags:
Fundraising, Operations
The client requests no contact from agencies or media sales.