£27,960 - £34,440 per year
Permanent, Part-time, Flexible: 20-40 hours per week, Full-time
Job description
Reporting to the CEO of PIN UK, you will help PIN UK achieve its growth strategy with finance, compliance and administrative support in all working areas. People In Need (hereinafter PIN) is an international non-governmental, non-profit organization founded on the values of humanism, freedom, equality, dignity and solidarity. We believe that people anywhere in the world should have a right to make decisions about their lives and to benefit from the Universal Declaration of Human Rights. PIN was originally founded in Prague, in the Czech Republic, by one of the student activists of the Velvet Revolution, against the Russian occupation. PIN now works to support local grassroots civil society and provide humanitarian assistance in more than 20 countries around the world. PIN set up the UK charity PIN UK in 2018.
The successful candidate will have relevant education or experience of working within a compliance, finance or operational function and be passionate about international development and humanitarian issues. This is an opportunity for professional growth within a dynamic, growing organisation. PIN UK is a small dynamic team and you will be offered capacity building support and opportunities for gaining experience in areas that interest you.
Key deliverables (essential duties and responsibilities):
Use and manage the day-to-day operations of PIN UK's financial, accounting and reporting system
Responsibility for accurate, punctual and complete accounting data
Support recruitment and human resources-related tasks
Administrative office support
Ensure an up-to-date archiving system of key finance and compliance documentation
Produce budget spending reports
With support from PIN UK's CEO, act as the main focal point for auditors during PIN UK's annual audit
Make sure that PIN UK complies with requirements for a Charity registered in the UK, other relevant laws and donor's requirements, working with PIN UK's CEO to develop policies where necessary
Perform regular compliance checks ensuring procedures are complied with and all tax payments made promptly and correctly and ensuring all forms properly completed.
What are we looking for?
Relevant education or experience working in operational, administrative, finance or compliance roles (essential)
Excellent written and verbal communication skills, capable of working with people at all levels within and external to the NGO sector
Ease with complex, technical regulations
Diligent and with a keen eye for detail
Experience working with SAGE software and bookkeeping knowledge would be an advantage
Experience of working in the non-profit/charity sector and UK Charity Commission requirements would be an advantage
CA/ACA/ACCA qualified or equivalent would be an advantage
Experience of payroll would be an advantage
Benefits:
Additional leave
Casual dress
Company events
Flexible schedule
Language training provided
Sick pay
Work from home
We are an equal opportunities employer. We do not discriminate on the basis of race, religion, colour, national origin, gender, sexual orientation, gender identity, gender expression, age, marital or veteran status, pregnancy or disability, or any other basis protected under applicable law.
Closing date: 3rd July. We will be reviewing applications on a rolling basis so and we reserve the right to close this vacancy when we are in receipt of sufficient applications. Should you wish to apply for this post you are advised to submit your application as soon as possible.
How to apply: Applications should include a CV and cover letter stating how you meet each requirements and why you are interested in the role.
More about People In Need UK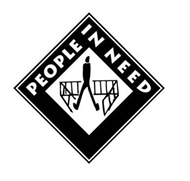 People In Need (hereinafter PIN) is an international non-governmental, non-profit organization founded on the values of humanism, freedom,... Read more
Closed date:
15 July 2022 at 15:30
Tags:
Finance, Intl Development
The client requests no contact from agencies or media sales.