Corporate Development Manager (Home Based)
Job description
Percival is excited to be working exclusively with Surviving Economic Abuse (SEA) in its search for a new Corporate Development Manager. In this newly created position, the postholder will be responsible for driving new business and nurturing partnerships particularly within the financial services sector whilst influencing key audiences and stakeholders to help grow and diversify SEA's income.
At Surviving Economic Abuse (SEA), the team tackles one of society's biggest issues. One in six women reports that a former or current partner has controlled or is controlling their economic resources – money and the things it can buy such as food, clothing, transportation, and housing. Through economic control, abusers limit women's freedoms, they steal their futures, and, in far too many cases, they take their lives. Yet too few people are aware of economic abuse – even those who experience it.
Title: Corporate Development Manager
Salary: £36,000 per annum
Working Pattern: Full Time
Contract Type: Permanent
Location: Home-based (with a willingness to regularly travel into London and other major financial hubs as required and expenses paid)
Recruitment Timeline
Deadline for Applications: Rolling Basis
They will be interviewing on a rolling basis with a two stage interview process to be held in-person (accessible central London location) and online.
The post holder will proactively identify and research potential corporate prospects, developing a robust corporate partnerships pipeline with an effective cultivation plan to generate sustainable income (80%). They will also provide excellent stewardship to existing corporate supporters and work collaboratively with partners to deliver impact (20%).
SEA is looking for a fundraising professional with demonstratable success in a corporate fundraising and/or account management role, which includes funding from the financial services sector. The successful candidate must share their feminist ethos and have the ability to work unsupervised on own initiative, to prioritise and deliver competing tasks under tight deadlines.
The team at Percival is committed to your journey as a candidate, and will provide any necessary support throughout the application process. If you require assistance in completing your application, or need the process to be adjusted, please don't hesitate to contact Adam at Percival.
We value diversity and encourage applicants from all backgrounds to apply.
To apply, please submit your CV. Should you meet the requirements, we will provide you with the full job description and arrange a call or meeting to provide additional information about the process. This will give you all the information and assistance you need to submit a formal application.
We are looking forward to connecting with you soon.
More about Percival, the not-for-profit recruiter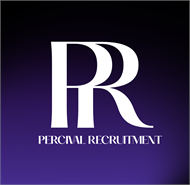 ABOUT OUR PRACTICE
We are the not-for-profit recruitment practice for UK registered charities and...
Read more
Posted on:
08 November 2023
Closed date:
08 December 2023 at 23:59