£40,000 - £45,000 per year
Job description
Percival are thrilled to be working exclusively with Steel Warriors to help them appoint to the newly created position of Executive Director. In this exciting new role the post holder will lead the organisation as it builds and rolls out an effective youth intervention programme, scales the model across London and the UK, and grows the community that get involved.
Steel Warriors is an anti-knife crime charity that melt down knives taken off the streets and recycles the steel into outdoor street gyms. They use street workout to transform the lives of young people affected by crime, violence and social exclusion, giving them the skills and confidence they need to create positive futures. Hailed by Men's Health as the 'best gyms in the world' and reaching over 1bn people, Steel Warriors are making waves in the impact space.
Their vision is to build a UK-wide network of gyms, a street workout movement, that not only empowers young people to realise their passions and pursue their goals, but also fosters stronger, closer and more loving communities.
Title: Executive Director
Salary: £40,000 to £45,000 per annum
Working Pattern: Full Time
Contract Type: Permanent
Location: London, Home Based
Recruitment Timeline
Deadline for Applications: 22nd November
1st Stage online interviews: Week Commencing 27th November
2nd Stage in person interviews: Week Commencing 4th December
The post holder will have responsibility across safeguarding, programme design and youth intervention service development, partnership management and fundraising, and the general operations of the charity. This is an exciting opportunity for the post holder to build on the great foundations that have been laid and the existing partnerships that have been built to grow the organisation and scale its impact to prevent knife crime.
They are looking for an experienced charity professional with a youth services background and an ability to design effective programmes. The ideal candidate will be a confident leader with an ability to manage partnerships and the operations of a small charity, alongside an active Trustee Board.
The team at Percival are committed to your journey as a candidate, and will provide any necessary support throughout the application process. If you require assistance in completing your application, or need the process to be adjusted, please don't hesitate to contact Adam at Percival.
We value diversity and encourage applicants from all backgrounds to apply.
To apply, please submit your CV. Should you meet the requirements, we will provide you with the full job description and arrange a call or meeting to provide further information about the process. This will give you all the information and assistance you need to submit a formal application.
We are looking forward to connecting with you soon.
More about Percival, the not-for-profit recruiter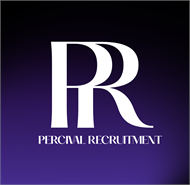 ABOUT OUR PRACTICE
We are the not-for-profit recruitment practice for UK registered charities and...
Read more
Posted on:
08 November 2023
Closed date:
23 November 2023 at 09:30
Job ref:
Percival315ExecDir
Tags:
Senior Management, Management