£22,000 - £25,000 per year
Contract, 2 years initially, Full-time
Job description
This organisation supports anonymous recruitment. That means hiding your personal identifying information, removing bias from the hiring process.
Who are you
You would love to work for an organisation which celebrates the incredible impact pets have on our lives.
If you are enthusiastic and energetic, proactive and driven and flourish in a small-team, hands-on environment read on.
Who are Pets As Therapy
Pets As Therapy (PAT) is a national charity founded in 1983 whose work is delivered in local communities. Through a vast network of dedicated volunteers across the UK, we provide therapeutic pet visits.
Our volunteers and their pets bring comfort and companionship to people living in residential care who may feel isolated, confused and lonely. We support schools to help young people improve their literacy skills and encourage confidence and concentration in the classroom. Our hospital visits can aid a patient's recovery and rehabilitation and help improve mental health and wellbeing.
In a typical year around 1 million people will be impacted by PAT team visits.
What is the role
To help us to do more, we are setting up our first local area hub in North West England. Local area hubs are the mechanism to ensure PAT is an active member of the communities in which it operates while maintaining its national reputation. There are 4 key elements to the role:
Volunteer management (Volunteer Area Co-ordinators, Assessors, PAT Team Visiting Volunteers, other volunteer roles)
Managing and supporting establishments
Community engagement and outreach
Local fundraising, marketing, PR and communications
This exciting new role is our first Hub Co-ordinator and you will set up and deliver our first local area hub. Full time & based at home (with some requirement to attend activities taking place in the hub area)
How to apply
Read through the role description and send over your CV and an accompanying supporting statement (no more than 2 sides of A4, minimum size 11 font) telling us why you are suited to the role and what you will bring to the PAT team.
We want to hear how you will be successful in carrying out the role, as well as examples of your recent work (paid or voluntary).
Timetable
Your application needs to get to us by Sunday 3rd July 2022
We will be shortlisting w/c 4th July 2022
Interviews will take place w/c 18th July 2022
More about Pets as Therapy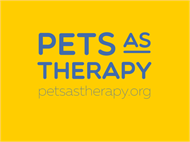 Formed in 1983, Pets as Therapy (PAT) enhances health and wellbeing in the community through the facilitation of visits of trusted volunteers w... Read more
Closed date:
03 July 2022 at 23:59
Tags:
Admin, Volunteer Management