£32,000 - £36,000 per year
Full-time or part-time (35 per week)
Job description
About the role
As part of the Data and Insight Team, the Data Selections Analyst plays a fundamental role in the delivery of Practical Action's fundraising activities, through the production of accurate, timely and compliant data selections. Using a range of data manipulation techniques such as SQL, and tools like SPSS, the postholder will deliver accurate, targeted and compliant data extractions, which will drive high profile fundraising activities and significant income for the charity.
Through partnering with our fundraising leads, the postholder will play a key role in assessing fundraising performance, mapping and planning supporter journeys and creating testing plans so that we can maximise the impact of our fundraising programme. The postholder will work collaboratively with the rest of the Data and Insight Team to ensure that reporting and analytics are in place, to deliver actionable insight across all areas of our direct mail and digital engagement strategies.
About you
We are looking for a pro-active self starter, who has a passion for working with data and a hunger to learn. You will be patient and methodical in your work, and be able to focus both on the technical aspects of data architecture and selections, and also understand the fundraising strategies that your work will contribute towards.
You'll be great at building relationships with stakeholders, and be comfortable in communicating complex information through a variety of means.
Your work will help to ensure that we maximise efficiency in our fundraising programmes, and as such you'll be comfortable challenging the status quo, and making suggestions for how we might change, as we look to continuously impriove.
Essential
Experience of delivering data selections for marketing campaigns.
Experience in querying databases, extracting and transforming data to deliver to agreed specifications.
The ability to build relationships with stakeholders and communicate complex information to a non-technical audience.
A self-starter, able to work on own initiative to meet goals / objectives.
A champion for change, and committed to continuous improvement.
Working knowledge of GDPR and data protection, fundraising regulations and compliance.
Desirable
Working knowledge of scripting within SPSS.
Working knowledge of SQL (basic SELECT statements, JOINS and GROUPING data, Common Table Expressions (CTEs), Partitions, Aggregate Functions).
Knowledge of data warehousing techniques and tools.
Experience of working with The Raiser's Edge.
Expert user of MS Excel (PowerPivot / data model, VBA, statistical techniques)
Working knowledge of data visualisation techniques, and Power BI.
An understanding of statistical methods and their application to assessing marketing performance.
Why join us?
The opportunity to work for an organisation that is making a positive difference to the lives of people worldwide, a friendly and supportive culture, working with values-driven and highly engaged colleagues, work-life balance, and flexible working – these are just some of the reasons we think Practical Action is a great place to work.
Our open plan offices are located in the centre of Rugby near to the train station.
In addition, we offer the following benefits:
Flexible working/hours – full-time roles are contracted at 35 hours per week.
It is our practice normally that we operate a hybrid policy, where flexible working hours are enabled as well as remote working.
27 days holiday in addition to public holidays which increases with the length of service.
A pension scheme that new employees can join from day one of employment – (rules apply) employer contributes 10.5% of salary and the employee contributes 5%.
Life assurance (3 x annual salary).
Bike to Work scheme.
About us
We are an international development organisation putting ingenious ideas to work so people in poverty can change their world.
We help people find solutions to some of the world's toughest problems. Challenges made worse by catastrophic climate change and persistent gender inequality. We work with communities to develop ingenious, lasting and locally owned solutions for agriculture, water and waste management, climate resilience and clean energy. And we share what works with others, so answers that start small can grow big.
We're a global change-making group. The group consists of a UK registered charity with community projects in Africa, Asia and Latin America, an independent development publishing company and a technical consulting service. We combine these specialisms to multiply our impact and help shape a world that works better for everyone.
Additional information
Practical Action believes that having a diverse workforce and inclusive workplace culture based on respect will enable us to be an effective organisation. We seek to create an inclusive workplace in which people are accepted as individuals, regardless of their differences and where they feel their contribution is valued. Practical Action is an equal opportunities employer and we encourage applications from under-represented groups.
We stay committed to cultivating an inclusive and diverse working environment and believe that people from different backgrounds or cultures give us different perspectives, and the more perspectives we have, the more successful we will be. By building a culture where everyone feels heard, respected, and valued we give everyone working with us the opportunity to achieve their full potential.
Practical Action is committed to safeguarding and protecting children and vulnerable adults and as such candidates will be subject to pre-employment checks including criminal checks and terrorist financing.
The successful applicant must have the pre-existing right to both live and work in the UK.
Closing date for applications: Sunday 26th November
Interview Dates: TBC
HOW TO APPLY
If you want to work for a charity with significant people ambitions, then we would like to hear from you. Please submit a copy of your CV and a supporting statement that describes your suitability for the role.
More about Practical Action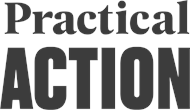 Practical Action is an international development organisation that puts ingenious ideas to work so people in poverty can change their world.
Read more
Posted on:
15 November 2023
Closed date:
26 November 2023 at 23:59
Job ref:
PractAct/DSA11/23
The client requests no contact from agencies or media sales.