£85000.00 - £90000.00 per annum
Job description
Deputy Director of Finance: Up to £90,000 + benefits: SE London | Permanent
For a University in Southeast London, we are recruiting a Deputy Director of Finance to report to the CFO and lead and inspire 5 high performing Finance teams overseeing the financial performance of the University. This role will lead, role model and coach a strong business partnering culture focusing on best-in-class service delivery and quality. The Deputy Finance Director will support the CFO with a strategic outset in the development and roll out of financial operations and strategic plans. A key leadership role, the Deputy Director of Finance will influence and partner at VC and Executive level.
Main Duties:
Lead and inspire 5 high performing Finance teams, supporting the CFO Transformation Programme and implementation of a business-partnering culture and mindset
Financial Performance Management including implementation and monitoring of the budget, 5-year financial planning, quarterly forecast, and monthly management accounting process
Transform financial performance data into clear and insightful management packs
Create a continuous improvement culture to understand performance and seek efficiencies
Development and deployment of the Finance strategic and operational plan
Influence and partner the VC Executive and SMT and be the Finance lead for the University SMT, Operations Management Group, and Investment Steering Committees
Lead and evolve best in class business partnering across all 5 Finance teams
Identify new and innovative financial management and leadership approaches to enhance stakeholder experience and confidence
Person Specification:
Qualified Accountant with proven experience of developing and deploying finance strategy within a complex organisation
Experience leading high performing business partnering teams across multiple sites
Track record of influencing and partnering at Executive level
Experience of working in Higher Education is desirable
Track record of developing and empowering teams
________
As an employer, we are committed to ensuring the representation of people from all backgrounds regardless of their gender identity or expression, sexual orientation, race, religion, ethnicity, age, neurodiversity, disability status, or any other aspect which makes them unique. We welcome applicants from all backgrounds to apply and would encourage you to let us know if there are steps, we can take to ensure that your recruitment process enables you to present yourself in a way that makes you comfortable.
More about Pro-Finance Recruitment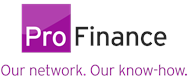 About Pro-Finance Recruitment
Our dedicated Charity Consultants within our P... Read more
Closed date:
06 July 2022 at 13:09