£60000.00 - £65000 per annum
Job description
FP&A Manager: up to £64,890 (6 months FTC), SE London
For a large University, we're recruiting an FP&A Manager for 6 months on an FTC although this may move to a permanent role. The FP&A Manager will lead a high performing team responsible for budgeting and forecasting processes and analysis across the University supporting key stakeholder groups. Accountable for group-wide budgets, forecasts, monthly processes and decision-making frameworks, this role will be a business process owner for Oracle EPM. This role will suit someone with a strong business partnering mindset representing excellent service delivery and someone who is forward-looking and proactively provides decision support, and critique to support financial decisions.
Main Duties:
Own the budgeting and forecasting process, working with the Finance Business Partnering teams
Coordinate Faculty and Directorate management information to prepare and present executive reports
Business owner of the EPM system, overseeing ongoing development and training
Analysis of performance and efficiency improvements
Commercial and financial modelling, costing, and pricing, due diligence, and resource allocation reporting
Development of a University-wide analysis on cost saving and revenue optimisation
Lead a high performing team including the mentoring, development, and empowerment of individuals
Work collaboratively with Senior Finance Business Partners and senior leadership team to enhance the Oracle EPM capability
Support the CFO finance transformation programme
Person Specification:
ACCA, ACA, or CIMA qualified with strong management accounting and FP&A experience, ideally from the Higher Education or Commercia sector.
Experience of leading Finance teams and providing leadership to senior management teams
Experience in building and maintaining financial models
Oracle EPM Cloud experience
Track record of developing and coaching staff to reach their potential
________
As an employer, we are committed to ensuring the representation of people from all backgrounds regardless of their gender identity or expression, sexual orientation, race, religion, ethnicity, age, neurodiversity, disability status, or any other aspect which makes them unique. We welcome applicants from all backgrounds to apply and would encourage you to let us know if there are steps, we can take to ensure that your recruitment process enables you to present yourself in a way that makes you comfortable.
More about Pro-Finance Recruitment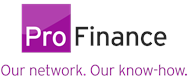 About Pro-Finance Recruitment
Our dedicated Charity Consultants within our P... Read more
Closed date:
09 July 2022 at 09:53