Job description
Prospectus is excited to be supporting an inspiring charity, dedicated to empowering individuals with learning disabilities. They focus on enhancing the well-being and quality of life for those they serve, ensuring they lead fulfilling lives and actively participate in their communities. They are now looking for a dedicated, full time, Supported Living Manager to become part of their team, based in Pembrokeshire.
As a Supported Living Manager, you will lead a team of support workers, in providing essential support for individuals with learning disabilities. You will oversee supported living houses, ensure high-quality service delivery, manage resources, staff performance, and foster skill development and community integration. You will also build vital partnership relationships with external agencies, ensure compliance with policies, and contribute to quality improvement. Your leadership will ensure individuals with learning disabilities receive the support they need to enhance their quality of life and achieve greater independence.
To be considered for this role, you will have significant management experience and a strong background in learning disabilities, whether through professional or personal experience, with an understanding of the issues faced by those with learning disabilities. You will have experience in motivating, leading, and supervising staff teams, monitoring care and services for tenants, and have at least two years of experience working with individuals facing challenges. Additionally, you will have the ability to effectively interact and negotiate with multi-disciplinary teams, have a passion for helping vulnerable individuals, and be able to take a non-judgemental approach when providing support and advice.
To apply, please submit your CV only in the first instance (2-3 pages). Following your application, you may be contacted by Prospectus for an informal discussion and may be asked to provide further information to assist with the recruitment process.
Please note this role requires you to have a QCF Level 2 in Health and Social Care or equivalent and would require you to have a Full UK Driver's licence.
As a specialist Recruitment Practice Prospectus is committed to building inclusive and diverse organisations, and welcome applications from all sections of the community. Prospectus invests in your journey as a candidate and are committed to supporting you in your application.
More about Prospectus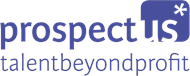 We believe our clients change the world for individuals, communities and society. For over 60 years Prospectus has been working across the UK a...
Read more
Posted on:
25 October 2023
Closed date:
21 November 2023 at 23:59
Tags:
Social Work, Operations