£28,000 - £35,000 per year (4 or 5 days per week)
Permanent, Part-time, Temporary, Permanent or 9 months maternity leave cover, Full-time
Job description
Real is recruiting an Engagement and Coproduction Coordinator. This is an exciting opportunity to work for the only pan-disability, user-led organisation in Tower Hamlets; helping us to provide remarkable services to and outcomes for disabled people in the borough. You will help us make a lasting impact on the inclusion and equality of disabled people. You will also work on a specific project to improve health policy and practice in Tower Hamlets. We are looking for candidates for both a permanent position at Real, and for a 9-month maternity leave cover.
Real are the lead partner in a significant project working closely with two other disability organisations based in Tower Hamlets. The focus of the project is to create systemic change within the public health sector to improve equal access to health information and services for all disabled people.
Over the last 18 months, Real and its partners have been working with local disabled residents to understand more about their experiences during the pandemic in accessing health information and services, and coproducing recommendations for how these services can be improved. We have developed 3 training modules aimed at healthcare professionals and frontline staff to educate them and build awareness about how to better support disabled patients accessing their services. We have also developed a best practice guide to support the training course, and provide practical tips for how Clinicians, and other staff can adapt their work practices. The project also involved working closely with 2-3 health providers in the Borough to help them become exemplars in disability access.
We are looking for a person with strong project management skills, and experience in developing and rolling out training programmes. The aim of the project is to create systemic change, providing equal access to health services and information for all disabled people. Having a good knowledge of the health sector would be an advantage in this role, as you will be liaising with different public sector bodies to rally support and commitment to the project aims. You must have experience of developing partnerships with different types of organisations and feel confident in building relationships with individuals from a wide range of backgrounds.
The project runs until March 2023, but there may be opportunities to apply for further funding if the project is successful. Working as part of a wider project team which includes 2 partner agencies, you will manage the overall project plan and delivery. You will be able to guide project partners as to what deliverables are expected and help support them if there are any unforeseen challenges. You will need to be able to develop effective project planning documents and carrying out regular project monitoring and evaluation.
You will also be responsible for setting up and delivering strategic coproduction at Real. You will help to provide a safe space for different groups of disabled people to share their lived experience of accessing services and information, and help facilitate their valuable contribution to various forums, boards, and strategies. You will have ideas as to how we can strengthen our coproduction function at Real, expand the reach of our existing network and engage more (and different types of) people in our coproduction groups.
We are looking for an experienced person, who has worked on engagement projects, ideally for a voluntary sector organisation, and has experience developing training programmes and working with strategic partners. You will need to have great communication, networking, and facilitation skills. You will report directly to the Head of Programmes, and work with the wider project team.
Real is proud of its principles of valuing everyone and never discriminating. As a user-led organisation of local disabled people we particularly welcome applicants who are disabled and/or who live in Tower Hamlets.
Why you should work for Real
We are a dynamic, growing third sector organisation and a user-led organisation of disabled people. We are firmly driven by our principles and ethos.
We are a progressive organisation, constantly looking to work more effectively. But this does not mean we abandon our principles.
We have a good reputation with our funders and our clients, and support approximately 1000 people in the community each year.
We actively embrace diversity in all forms. Our clients relate to us more because we reflect their reality.
We consider disability in our employees an asset.
There is a great atmosphere and good staff morale.
In a number of areas, we are at the forefront of being part of an evolving and developing third sector in Tower Hamlets.
Applications close: was Wednesday 20th July at 5pm, now Monday 1 August at 9am
Please note, we are recruiting for 2 Engagement and Coproduction roles, one at 1.0 FTE, and one at 0.8 FTE. We are also looking for applicants to cover maternity leave for a period of nine months, and as a permanent staff member. Please let us know in your preferences in your application.
Click on the link to our website. Here you will find:
important information about the recruitment process
more information about Real
more information about the role
the job description and person specification
an application form
Once you have read the information above, if you would like to have an informal chat about the role, contact details for relevant staff members are in the pack.
More about Real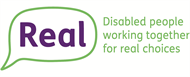 About Real
Who are we?
We're a not-for-profit organisation that supports ... Read more
Refreshed on:
16 July 2022
Closed date:
31 July 2022 at 23:59
Tags:
Campaigning, Advocacy
The client requests no contact from agencies or media sales.