£46,000 per year (pro rata if part time as a job share)
Permanent, Part-time, 35 (or 21) hours per week, Full-time
Job description
We are looking to recruit a Head of Programmes at Real. This is an exciting opportunity to work for the only pan-disability, user-led organisation in Tower Hamlets; helping us to provide remarkable services to and outcomes for disabled people in the borough.
As Head of Programmes you will manage and oversee Real's programme of activities and services to ensure that project aims are achieved and all of Real's activities contribute to Real's vision, mission and strategic objectives. This role requires a motivated, creative person who is able to lead and inspire staff to deliver our services. This role will also work closely with the CEO to develop new projects.
We are looking for a person-centred leader with at least two years' experience in senior management, ideally in the voluntary sector. You will have a proven track record of delivering services to disabled people and will be expected to demonstrate at interview your experience of managing multiple projects and budgets, staff and volunteers.
We have recently launched a new two-year project, delivered with 4 other partners, to campaign against and highlight the iniquities of charging disabled people for their social care. You will be responsible for leading this project. This will be an exciting opportunity to lead a consortium to make a lasting impact on the policy and practice of London local authorities.
You will also have oversight of the other 6 projects that really is currently delivering, and contribute towards the design, fundraising for and delivery of a range of new products in line with our strategic and fundraising plans.
We are interested in people applying for the full-time role, or two people applying for job share at 0.6 FTE each. We are in the middle of our journey towards returning to the "real world" and there are opportunities for hybrid working.
Real is proud of its principles of valuing everyone and never discriminating. As a user-led organisation of local disabled people we particularly welcome applicants who are disabled or who live in Tower Hamlets.
Why you should work for Real
We are a dynamic, growing third sector organisation and a user-led organisation of disabled people. We are firmly driven by our principles and ethos.
We are a progressive organisation, constantly looking to work more effectively. But this does not mean we abandon our principles.
We have a good reputation with our funders and our clients, and support approximately 1000 people in the community each year.
We actively embrace diversity in all forms. Our clients relate to us more because we reflect their reality.
We consider disability in our employees an asset.
There is a great atmosphere and good staff morale.
In a number of areas we are at the forefront of being part of an evolving and developing third sector in Tower Hamlets.
Applications close: midday on Monday 25 July
Click on the link to our website where you will find:
more information about Real
important information about the recruitment process
more information about the role
the job description and person specification
an application form.
Once you have read the information above, if you would like to have an informal chat about the role, you will be able to speak to Mike Smith, the CEO.
More about Real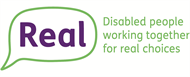 About Real
Who are we?
We're a not-for-profit organisation that supports ... Read more
Refreshed on:
16 July 2022
Closed date:
31 July 2022 at 23:59
Tags:
Management, Project Management
The client requests no contact from agencies or media sales.