Job description
Job Title: Sanctuary Independent Gender Violence Advocate (IGVA)
Location: Barking and Dagenham, London
Salary: £27,948 per annum
Contract type: Permanent
Hours: Full Time, 37.5 hours per week
Refuge is the UK's largest provider of specialist services, and we are proud to be a leader in our field and an employer of choice, with leading edge systems for supervision, quality management and development. For more information on our work, please visit our website.
We are recruiting for motivated, driven Sanctuary IGVA who is passionate about supporting women and children who are affected by domestic violence. This is a fantastic new opportunity for you to play an integral role providing support aimed at improving the experiences of survivors who access sanctuary provision to enable them to stay safely in their own homes. You will carry a caseload of survivors and their children and will work closely with victims of domestic abuse from the point of crisis, to provide high quality independent advocacy and support to survivors of domestic abuse at the highest risk and their children
You will ensure that all survivors who benefits from the installation of target-hardening provisions within their home will be able to access wrap-around support to ensure that, once the installations are in place, they can rebuild their lives and recover from their experiences of domestic abuse. The support that you will provide includes:
Providing improved home security tailored to the needs of the individual (e.g. extra locks/ bolts, stronger doors, spyholes/ chains for doors, security lighting, portable alarms, reinforcing windows, fire retardant letter boxes, smoke detectors and other fire safety equipment, house alarms, video entry systems, CCTV installation etc.).
Individual risk and needs assessments re the individual household and the survivor (and their children if applicable).
Developing personal support and safety plans in conjunction with the survivor.
Benefits
Refuge offers a variety of exciting opportunities to learn, develop and grow in your career. We recognise the value everyone brings to the organisation to achieve our aims and are dedicated to developing and rewarding our staff. More details of our benefits can be found in Job Information Pack.
Other information
Closing Date: Monday 18 July 2022 at 09.00 am
Interview Date: Monday 25 July 2022
An enhanced Disclosure Barring Service (DBS) certificate will be required for this role.
Refuge is committed to equality, diversity and inclusion and welcomes applications from all sections of the community. However, this is restricted to women due to the nature of the role. The Occupational Requirement under Schedule 9 (part 1) of the Equality Act 2010 applies.
More about REFUGE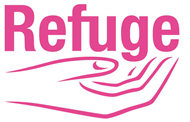 At Refuge, we believe that no-one should have to live in fear of violence and abuse. On any given day Refuge supports almost 6,000 clients, hel... Read more
Closed date:
25 July 2022 at 09:00
Tags:
Advocacy, Support Worker
The client requests no contact from agencies or media sales.