Communications & Campaign Assistant
£24,050 - £25,500 per year FTE ( this post is for 30 hrs between £19,500 - £21,000 dependent on experience)
Part-time (30 hrs over 4 days)
Job description
The Role
You will work as part of our small but dynamic team helping to continue to grow our network of volunteer branches and support more people living with a disability know about our services. You will provide communication support to all aspects of the charity's work. We currently have over 700 volunteers across a network of 67 branches.
About us
REMAP is a unique national charity founded in 1964, which brings together two sets of people: volunteers skilled at making things and people with a disability that a piece of specialist equipment could ease. The result each year is over 3,000 pieces of custom-made equipment that help transform the lives of disabled people.
REMAP's army of ingenious inventors design and make equipment for young and old alike, which are then provided free of charge. The aim is always to help people achieve independence and quality of life, filling the gap where no suitable equipment is available commercially.
About You
To be considered for this role, you will have demonstrable experience in a similar position and be comfortable working with a diverse range of volunteers/people. A self-starter, you will be able to work at pace and quickly assess and deliver to changing priorities in a busy remote team. You will have excellent interpersonal skills, coordinate multiple tasks/activities, and have the flexibility to respond to changing demands.
This is an opportunity for someone to grow into the role, so we not looking for an 'expert' but someone with some experience. Perhaps you are looking to break into the charity sector but all those other roles require more experience than you currently have, then we could be what you are looking for.
You will be proactive, enthusiastic, and excited about becoming part of an organisation with ambitious plans to future-proof its services and reach more disabled people. Experience to working in a remote environment is highly desireable.
Application Instructions
Please submit your CV and a personal statement outlining how you meet the essential criteria. No more than 500 words.
More about Remap 2010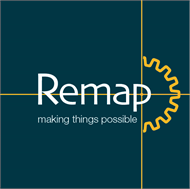 For over 50 years Remap has been helping disabled people to live more independent lives.We have over 900 skilled volunteers at work across the ...
Read more
Posted on:
18 October 2023
Closed date:
10 November 2023 at 23:59
Tags:
Campaigning, Communications, PR
The client requests no contact from agencies or media sales.