£23,500 - £25,000 per year pro rata
Contract, 18 months, Part-time
Job description
Applicants need to live within the region due to the occasional travel requirements for the role. Most of our branches are based in the Lowlands. We would expect the majority of the work to be done remotely via email, telephone and virtual meetings.
The Role
As a regional coordinator you will provide high-quality support to the branches within your region to ensure our plans, volunteers numbers and capabilities are sustainable. You will be involved in a wide range of tasks from taking the lead on developing new branches, supporting the recruitment of volunteers, building strong relationships with existing branches, their members, and the wider local organisations that can support our work.
The regional coordinator is responsible for building relationships with key stakeholders and will represent the charity at external events. As part of a national team of regional coordinators you will be responsible for ensuring a consistent approach is maintained in the delivery of the charity's objectives and values.
Each regional coordinator will, develop and drive the Reaching Out Programme, based on need, in a specific geographical location.
About us
Remap is a unique national charity founded in 1964, which brings together two sets of people: volunteers who are skilled at making things, and people with a disability that could be eased by a piece of specialist equipment. The result each year is over 3,000 pieces of custom-made equipment that help transform the lives of people living with a disability.
Remap's army of ingenious inventor's design and make equipment for young and old alike and these are then provided free of charge. The aim is always to help people achieve independence and quality of life, filling the gap where no suitable equipment is available commercially.
Remap is currently expanding its service across more areas of the UK, through its Reaching Out Programme. With funding from National Lottery England and the National Lottery Awards of All Scotland
About You
To be considered for this role you will have demonstrable experience in a similar position and be comfortable working with a diverse range of volunteers. A self-starter, you will have a natural ability to put people at ease and a true enjoyment of developing strong relationships with both internal and external stakeholders. You will have excellent interpersonal skills and be able to coordinate multiple tasks / activities and have the flexibility to respond to changing demands. Along with good IT skills, to support the day-to-day activities of your branches.
The role requires some flexibility in the working hours and willingness to travel occasionally within the specific project location. The majority of our branches are in the Lowlands.
Applicants would benefit from living locally due to the occasional travel requirement for the role.
You will be proactive, enthusiastic, and excited about becoming part of a organisation with ambitious plans to future proof its services and reach more disabled people. You will have proven experience of working with volunteer led organisations and be committed to promoting the charities values and policies
Travel expenses will be reimbursed, use of your own car ( or access to public transport) will be necessary.
If you would like to know more about the role please do get in touch.
More about Remap 2010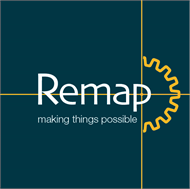 For over 50 years Remap has been helping disabled people to live more independent lives.We have over 900 skilled volunteers at work across the ... Read more
Closed date:
20 July 2022 at 23:59
Tags:
Volunteer Management, Operations
The client requests no contact from agencies or media sales.