£34,000 - £36,000 per year with flexibility dependent on experience
Job description
Resurgo's mission is to inspire and equip organisations to bring about ambitious and sustainable social change through our expertise in coaching, impact management and programme delivery. We're a bold and innovative organisation with the ambition to transform society.
Are you passionate about equipping and training others to thrive in the workplace? This could be the role for you.
This is a great opportunity for an individual with experience of creating exceptional learning and development opportunities, to take the lead on the talent offering of a dynamic and growing charity focussed on social transformation.
You will work closely with our Director of People, Culture and Operations to create and drive a new strategy for attracting and developing staff across Resurgo. We are a high performing and ambitious coaching charity, who have previously won awards for our training through our flagship employability programme Spear.
You:
A practising Christian who is passionate about personally representing the Christian values of Resurgo and committed to Resurgo's mission to transform urban communities.
Expert presentation and facilitation skills
History of content creation and developing training programmes and materials essential
Highly competent and relational communicator
Competent, logical and solutions focused
Experience in HR or learning and development desirable
Excellent relationship builder and communicator
Excellent time management, project management and organisational skills.
Please see the attached job description for more detail
We are:
Resurgo means to 'rise up again'. We believe that everyone has a part to play in the transformation of society. If we each play our part, society will flourish.
We use our expertise in coaching and impact management to equip and empower businesses, charities, churches and individuals to transform society.
Through our employability programmes, Spear and Re-Work, we help church communities to deliver life transforming services that equip those facing barriers to work with the skills and mindset to overcome them and find employment.
And through Resurgo Consulting, we deliver group coaching to teams, helping them to work together more effectively and create social change.
In 2016 we were listed as one of the UK's Best Workplaces in the 'Great Place to Work' Awards. In 2017 we won the Princess Royal Training Award which honours employers that have created outstanding training and skills development programmes, and we recently received a special commendation from the Princess Royal Training Awards Assessment Team for our exemplary training, learning and development response in the face of Covid-19.
More about Resurgo Trust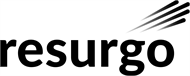 Resurgo means to 'rise up again'. We believe that everyone has a part to play in the transformation of s...
Read more
Refreshed on:
20 July 2022
Closed date:
04 August 2022 at 23:59
Tags:
Human Resources, Training