Team Coordinator (Convenings)
Oxford, Oxfordshire (Hybrid)
£35,000 - £40,000 per year
Job description
Team Coordinator (Convenings)
Salary: £35,000-£40,000 per annum, plus benefits
Fixed term: December 2023/January 2024 – November 2024 (Maternity cover)
Full-time
Location: Oxford (hybrid working)
We have an exciting opportunity for a Team Coordinator to join the Atlantic Institute based at the Rhodes Trust, Oxford. The successful appointee will have a key role in leading on the planning, implementation and project management for a range of activities and have a flair for maintaining and developing efficient project management systems.
About us
The Atlantic Institute was established in 2016 with the support of The Atlantic Philanthropies, and in collaboration with the Rhodes Trust, Oxford (UK).
The Atlantic Institute vision is accelerating the eradication of inequities for fairer, healthier and more inclusive societies. We do this by providing Atlantic Fellows and Atlantic Fellows Program staff with the networks, architecture and resources to connect, learn and act to address the underlying systemic causes of inequity – locally and globally.
The role
The role will be responsible for;
· Management of applications for Institute-run convenings from calls for expressions of interest, through review against criteria, circulation to Program and Impact Leads, and distribution of invitations.
· Lead on the end to end delivery of assigned projects/initiatives ensuring delivery of projects to time, cost and quality and monitor the progress of the project and provides updates to project team, Fellows and regularly report to senior management.
· Support leadership to set and deliver the budget ensuring an efficient and effective budget for convenings and keep track of ongoing expenses to ensure that all convenings are within budget.
· Prepare briefing documents and preparatory readings, clearing permissions to distribute materials as appropriate, including document formatting and draft promotional copy, sourcing images and quotes as appropriate, liaising with the Communications Lead to ensure timely promotion of convenings to the Atlantic Fellows Community and broader networks
· Ensure convenings are monitored in line with agreed processes, including running of report templates and surveys, as directed by the Learning and Evaluation Lead
· With the support of a travel agent, oversee travel and logistics (including flights, accommodation, gifts and conference venues) to ensure the successful delivery of the convenings.
Core Competencies:
Consistent with all roles at the Atlantic Institute, it is essential that the Team Coordinator (Convenings) demonstrates a critical understanding of the diverse root causes of inequities and shows a commitment (in thinking and in action) to fairer, healthier and more inclusive societies. This means they are able to demonstrate that they:
· Use their skills, experience and knowledge to attract and inspire others; bringing people together in community
· Show courage, resilience and creativity in approaching problems and decisions
· Take responsibility and acts with integrity based on strong self-awareness and continuous reflection
· Demonstrate social and emotional maturity/ability to hold diversity and complexity
· Build effective relationships and facilitates open and transparent community
· Is accountable for their own actions and decisions
Essential skills, experience and qualifications:
· Significant experience (ideally at least 3 years) in supporting leadership and/or equity programs
· Good honours undergraduate degree or equivalent level of critical thinking and analysis
· Exceptional organisational and administrative skills, with a flair for developing processes in an agile and complex working environment
· Proficiency with MS Office suite and experience with CRM and project management software
· Meeting management experience
· Ability to problem solve and make effective decisions
· Proactive, flexible and responsive approach, with a willingness to work outside of core hours for global events where required
Benefits of working with us
The Rhodes Trust is a global organisation and we use our deep connections across the world to bring together people of different backgrounds and viewpoints. We encourage them to openly debate, challenge each other's thinking and generate new ideas.
· 30 days annual leave (pro rata) plus 8 bank holidays
· Competitive pension scheme
· Generous family leave schemes
· Private health insurance
· Employee Assistance Programme
· Personal development opportunities
· Additional benefits, such as free access to the University's gardens, parks, libraries and museums, and University staff discounts in shops across Oxford.
· Cycle to work scheme
· Electric car scheme
If you would like to find out more, please click 'apply' to view the full job description and to find the link to apply. Please send us your CV and a covering letter. Please note, this advert will close on 24 November 2023 at 17:00 GMT.
The Rhodes Trust is an equal opportunity employer. We warmly welcome applications from talented people of diverse backgrounds and appoint without regard to age, disability, gender, gender identity, gender reassignment, sexual orientation, pregnancy or maternity, parental status, marital or civil partner status, race, colour, ethnic or national origin, nationality, religion or belief.
More about Rhodes Trust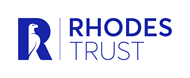 The Rhodes Trust is an educational charity which offers Rhodes Scholarships to exceptional students from around the world to come and study at ...
Read more
Posted on:
03 November 2023
Closed date:
24 November 2023 at 23:59
Tags:
Admin, Project Management
The client requests no contact from agencies or media sales.