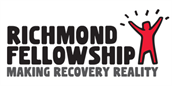 Closing today at 23:59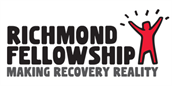 £21,421 - £22,548 pa + excellent benefits
Job description
You have demonstrable experience of working with/supporting individuals with mental health problems, including providing advice and guidance, developing structured action plans and setting goals. You'd also like to be part of an organisation that counts on the professionalism, insight, expertise and passion of its staff to inspire individual recovery for the people they work with. Welcome to Richmond Fellowship as a Community Links Advisor.

About the service
Our East Hampshire Enhanced Community Support team work closely with Hampshire Safeguarding Adults Board to provide outcome focused, time limited support for people with a range of potential safeguarding issues. And, right now, we're looking for someone like you to join us.

About the role
Responsible for helping and inspiring the people who use our services under direction of a Multi-Agency Safeguarding Hub (MASH), we'll rely on you to provide support for people with a variety of issues. These could include self-neglect, hoarding behaviour, mental capacity/health issues, homelessness, autism, substance use and abuse and neglect (including exploitation, mate crime and cuckooing). You'll also need to regularly liaise with MASH via a dedicated referral pathway to ensure key concerns raised under Section 42 alerts and identified as 'hard to reach' are addressed. Maintaining up to date case notes and database of clients will be an important aspect of the role too, as will creating needs/risk assessments and risk management plans for each person using the service. Routinely visiting clients in their own home, providing 1:1 support to help them access specialist support, community-based activities and mainstream services, and fostering positive relationship building to help develop interventions for specific behaviours all are part and parcel of this challenging but rewarding role.
About you
Key to your success will be a relevant background, plus a caring and compassionate nature and genuine empathy and enthusiasm for helping others. You'll also need to be happy to work both independently and within a team and be willing to be part of a weekly rota system and available for on call duties. Comfortable communicating at all levels, you respond compassionately to sensitive and complex issues too. What's more, you're great at motivating, supporting and advocating for clients, efficient at keeping good and accurate records and a dab hand at planning and prioritising a busy workload.

In return for your skills and enthusiasm, this role comes with some really great benefits and excellent training and development opportunities.

This is a permanent full-time role requiring the post holder to work 37.5 hours per week.

To apply, please visit our website and send a CV and covering letter explaining why you feel you are right for the role.

This is a rolling recruitment process. Candidates will be interviewed as and when they are shortlisted.
We are committed to increasing our diversity and welcome applications from those with Lived Experience.
Richmond Fellowship is part of Recovery Focus, a national group of charities highly experienced in providing specialist support services to individuals and families living with the effects of mental ill health, drug and alcohol use, gambling and domestic violence. We know that recovery can look and feel very different to each and every one of us. But we also know that if we provide the right support, at the right time, we can inspire recovery nationwide and that recovery is possible for everyone.
Posted on:
02 November 2023
Closing date:
29 November 2023 at 23:59
Tags:
Advice, Information, Social Care/Development