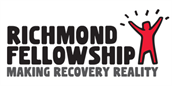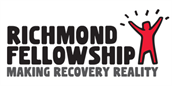 Hammersmith, Greater London (On-site)
£24,586 - £25,708 inclusive per annum
This organisation is scheduling interviews as the applications come in. Don't miss your opportunity, apply now!
Job description
You are a confident facilitator with experience in the mental health field, and/or working with vulnerable adults, plus a good understanding of service user development. All you need is the perfect environment to put your skills to great use. Welcome to Richmond Fellowship as a Peer Mentor Coordinator.

The team at our Hammersmith and Fulham Wellbeing Service help people living with mental health problems to develop a sense of independence, purpose and fulfilment and gain the skills they need to return to work or training.
Your challenge will be to recruit and support peer mentors and develop and co-ordinate peer support networks that will empower service users to improve and sustain their mental health and wellbeing. We'll also rely on you to oversee the development and delivery of Peer Mentor groups and activities in and around the local community and take responsibility for each group's location, including securing venues and completing risk assessments when necessary. Although the main priority of the role is to facilitate the activity groups, you'll also have the opportunity to feed into development of organisational policies and procedures or attending networking events and community meetings to promote the service, recruit volunteers and induct clients. We value lived mental health experience and an understanding of services available to those with MH and other conditions.
As well as proven relevant experience, you'll need a good problem solving and decision-making skills and the ability to prioritise and plan your work. You'll also need the communication skills it takes to establish effective working relationships and consult, liaise and collaborate with colleagues and a wide range of organisations. Self-motivated, flexible about working hours and calm under pressure, an understanding of peer support and/or experience of implementing new services, recruiting volunteers or completing risk assessments would be useful. However, this is not as important as your proficiency using zoom and office IT, desire to develop and willingness to attend training sessions when required.
This is a full-time post at 37.5 hours a week.
So, are you ready to take on this rewarding role that comes with some really great benefits.
To apply, please visit our website and send a CV and covering letter explaining why you feel you are right for the role.
This is a rolling recruitment process. Candidates will be interviewed as and when they are shortlisted.
We are committed to increasing our diversity and welcome applications from those with Lived Experience.
Richmond Fellowship is part of Recovery Focus, a national group of charities highly experienced in providing specialist support services to individuals and families living with the effects of mental ill health, drug and alcohol use, gambling and domestic violence.
Posted on:
15 November 2023
Closing date:
12 December 2023 at 23:59
Tags:
Social Care/Development, Volunteer Management