Job description
The Talent Set are thrilled to be working with RNID to find their new PR and Communications Lead.
RNID operate a fully remote working model, with no core working hours (although naturally this team will need to reflect the UK press functionality), so you can be based from anywhere in the UK!
RNID is working daily to make life more inclusive for deaf people and those with hearing loss or tinnitus. The organisation has been through a complete transformation, while building on the best of their past. They've returned to their former, much-loved name, become wholly remote working, and established a new strategy, focused on reaching the 12 million people in the UK who are deaf, have hearing loss or tinnitus. They are creating a radically different culture which is externally focused, curious, evidence-based, deliberate, agile and future orientated.
The PR & Communications Lead will be a strategic and hands-on leader who will help the organisation massively increase their reach as a key to meeting their strategic aims.
Key responsibilities:
Create and drive our media strategy, positioning our charity to lead national media conversations about our ground-breaking work and campaigns
Work closely with Marketing and Brand colleagues to plan and deliver integrated campaigns to optimise reach and impact
Work across teams at the planning and delivery stages to make sure our campaigns will be newsworthy and work for the media
Build relationships with key contacts in the media (editors, journalists, and producers)
Oversee the social media team, ensuring our social media strategy and plans are aligned with our wider communication strategy, and that our social media channels and PR work strongly together and are fast to respond, while always in line with our tone of voice
Optimise our use of case studies, by supporting the PR and Stories Manager to ensure we have effective systems to identify, create and sell in the most compelling stories
Person specification:
An experienced media and PR manager, adept at working in fast-changing situations to generate high quality, impactful media coverage on a range of issues.
You have a strategic media outlook but are also still excited and energised by getting on the phone to journalists and selling a great story in, or crafting a compelling press release.
You understand how social media works, and how it links in with our PR work as well as brand, fundraising and campaigning.
You have great interpersonal skills that allow you to influence internal and external stakeholders effectively.
You are values-led in how you work with colleagues, particularly as a line manager, and enjoy building a shared purpose and culture within your team and wider.
You care about social justice and are passionate about getting the voices of people who are deaf, have hearing loss or tinnitus heard by the public and those with the power to make change.
To be considered for this position please apply with your CV as soon as possible, regrettably please note we may not be able to reply to each and every application.
We are committed to diverse and inclusive recruitment practises that ensure equal opportunity for everyone, regardless of race, sexual orientation, mental or physical disability, age or gender. We encourage applications from all backgrounds and will happily make reasonable adjustments to always ensure a fair process.
Please note any third-party CVs submitted to RNID will be redirected to The Talent Set for review.
More about The Talent Set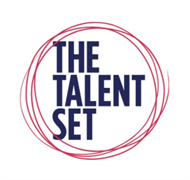 With over 25 years combined experience we know exactly how hard it can be to recruit the best talent for your team. This is why we have develop... Read more
Closed date:
08 July 2022 at 23:59