Job description
The Royal College of Radiologists (RCR) is proud to be exclusively partnering with Robertson Bell to recruit a Finance Manager for a permanent role. We're the leading professional membership body for clinical radiologists and clinical oncologists and a registered charity who educate and support doctors throughout their career.
Reporting into the Executive Director (Business and Resource), the Finance Manager is integral to helping the business understand and address risks, set and deliver targets for growth and to monitor, understand and drive performance in line with our financial strategy. They will use their financial acumen, gather business intelligence and their appreciation of the relationships between non-financial data and financial outcomes to inform our reporting, shape our plans and provide advice and solutions to business managers to meet the challenges. They'll do this in the context of a business delivering double digit top line growth and needing to turn that into a contribution to reserves whilst delivering charitable purpose.
The organisation:
With such a broad perspective provided by our two specialties and expertise drawn from six continents, we develop and deliver a unique body of work that could not be undertaken by any other organisation. With over 16,000 members globally, together we have been contributing to the advancement of each new generation of doctors and helped improve patients' lives.
We're proud to collaborate impartially with our Fellows and members and external parties from across the medical industry to refine the latest research and guidelines into relevant applications for radiologists and oncologists. We share resources across our two faculties, making it easier for staff to work together efficiently and enabling us to lead, educate and support doctors.
The key duties of the Finance Manager are as follows:
Analyse and investigate financial performance for all business areas to identify areas of weakness; maintain and implement the 3-year plan to ensure that we meet financial goals.
Provide commercial financial advice and guidance tailored to the individual needs of stakeholders that enables them to deliver their business and financial objectives.
Develop and lead and effective annual financial budget process to establish a suitable capital and revenue budget for the RCR.
Manage a periodic forecasting process to ensure that senior stakeholders are informed about business performance, financial outturn and risks.
Lead, motivate and develop the finance team to deliver essential business services to agreed internal service standards.
Develop, agree and manage enhancements to the financial management systems to meet business need.
Lead and develop the management and performance reporting to ensure stakeholder groups receive a high standard of reporting appropriate to their needs.
Maintain a suitable suite of business financial policies, processes and controls that meet business needs and are compliant with legislation and external standards.
The successful candidate will have:
A relevant professional qualification (ACA/CIMA/ACCA/CIPFA etc).
Experience of financial business partnering role in comparable organisation.
Ability to communicate effectively with non-technical/non-professional audiences.
Excellent commercial skills, including the capacity to lead or support negotiations and to influence and motivate others.
An understanding of what ensuring value for money means in practice and how it can be demonstrated and evidenced
Experience of financial management and ideally production of statutory accounts in comparable organisation.
Strong people management skills and be able to bring together, motivate, co-ordinate and develop a team.
Experience of collaborative work across functions to support others in delivering tasks and projects.
An enquiring mind, including the ability to strike a balance between the financial ops demands and working with management colleagues to gather information and deliver advice and support.
Please note this role will officially be based in our Holborn office, but opportunities to work from home are on offer for up to three days per week.
The closing date for applications is Sunday 10th December, with first stage interviews due to take place the week commencing 18th December at the latest. Applications will be under continuous review before the closing date so please submit your CV to our exclusive search agent Robertson Bell ASAP to avoid disappointment!
More about Robertson Bell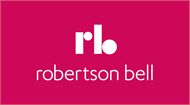 Robertson Bell is the leading specialist recruiter serving employers and candidates in the public and not-for-profit sectors. Our clients chall...
Read more
Posted on:
16 November 2023
Closing date:
10 December 2023 at 11:59