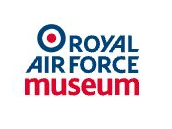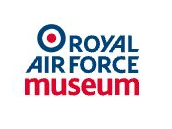 Retail Supervisor
Cosford, Warwickshire, United Kingdom (On-site)
£13394.16-£13394.16 per year
Job description
We are looking to recruit a Retail Supervisor to join our team based at our Midlands site. You will join us on a part-time, permanent basis working 18 hours per week, and in return, you will receive a salary of £13,394.16 per annum.
The Royal Air Force Museum is a national museum, a Government non-departmental public body (NDPB) and a registered charity, with two sister sites at London and Midlands. Our purpose is to share the RAF story, past, present and future - using the stories of its people and our collections in order to engage, inform and inspire. Our Vision is to inspire everyone with the RAF story – the people who shape it and its place in our lives.
Purpose of the role:
Assisted by the Retail Manager, you will be responsible for supervising day to day retail operational activity and ensuring the provision of consistently high standards of customer care to actively support the strategic priorities of the Museum. You will help to maximise the commercial return from the Museum's retail activities and experiences as well as supporting all commercial operations, delivering an excellent visitor experience. You will actively contribute to the interpretation of the story of the RAF and support daily operations across the Museum.
Key responsibilities of our Retail Supervisor include:
Supervise all operational retail staff and day to day retail activities
Provide high standards of customer care through pro-active and re-active engagement with visitors and ensure the Retail Team does likewise
Operate the commercial experiences, and the associated tills
Use all visitor interactions as an opportunity to promote additional income generation and to drive sales to maximise turnover
Regularly monitor the condition and cleanliness of front of house facilities, including retail display etc., taking corrective action and/or reporting issues as appropriate
Operate flexibly across a range of customer care roles
Promote and sell souvenir guidebooks, trails, Museum membership and other commercial products, as required
Discreetly and sensitively safeguard the security of visitors, staff, volunteers and Museum assets in accordance with instructions
Assist with the evacuation of visitors and museum colleagues in the event of an emergency in accordance with instructions
Collect visitor data including commercial experience usage data.
What we are looking for in our Retail Supervisor:
A willingness and ability to hold a First Aid qualification
Demonstrable experience/ ability to work in a sales orientated / customer focused environment
Numerate with ability to undertake significant cash handling responsibilities
Appreciation of what constitutes great customer service
Good level of computer literacy and IT skills including Microsoft Office software
Demonstrates the appropriate level of technical and/or professional knowledge to fulfil the requirements of the role
Demonstrates pro-activity in seeking opportunities to develop skills, knowledge and experience within own area
Shows a willingness to take on new opportunities and activities to expand experience, skills and expertise
Demonstrable experience in customer-focused environment
Demonstrable supervisory experience
Hold a first aid qualification
Closing Date: 26th November 2023
Interviews will take place on 7th December 2023
If you think you have what it takes and want to be part of this exciting journey, please click apply now to be re-directed to our jobs page where you can access the application method and details for the Retail Supervisor role. Join us in delivering our purpose and achieving our vision, ensuring that the Royal Air Force's story continues to enrich and inspire current and future generations. We would love to hear from you.
Posted on:
09 November 2023
Closing date:
07 December 2023 at 23:59