£26,000 - £28,000 per year
Job description
Graphic Designer
Salary £26,000 - £28,000 per annum - subject to skills and experience
Hours of work 37.5 hours a week over five days
Base Hybrid working for the foreseeable future with regular attendance to the office approximately 2 days a week in north London: The Pears Building, Pond Street, NW3 2PP
The Royal Free Charity is seeking an enthusiastic and talented Graphic Designer to join their Engagement & Communications team.
The role
This is a new role created to meet the growing needs of our organisation as we increase our visibility and move into a more proactive phase of our engagement and fundraising activity. It promises to be a varied and rewarding role in a small but highly collaborative and friendly team. We are looking for someone who is passionate about great design, with a keen eye for detail and a creative streak.
The Graphic Designer will report to the Content Marketing Manager and work closely with colleagues to create and develop eye-catching and compelling designs across a range of offline and online channels.
The team
The team is responsible for keeping our supporters and local residents informed about the difference we make to the patients and staff of the Royal Free London NHS Trust. We celebrate achievements and promote the charity and its successes to the world. We manage our digital presence through a range of channels including our website, our social media platforms and email marketing. We produce a range of off-line content including print publications, impact reports, and ambient marketing materials. We also provide photography and audio-visual services. We have recently launched a new brand to ensure that the way we present and talk about ourselves reflects and articulates our ambitions.
Organisation
The Royal Free Charity stands at the threshold of its most important period of development.
Our vision is for everyone served by the Royal Free London NHS Foundation Trust (RFL) to have access to world-leading healthcare, delivered by a thriving workforce, and driven by medical research that has a global impact. We support the 10,000 staff of the RFL and their 1.6 million patients across Barnet, Chase Farm and Royal Free hospitals and more than 30 NHS services.
Through the services we provide, and the programmes and equipment we fund, we make a profound and immediate difference to patients' experiences of care.
The recruitment process
To apply for this post, send your:
CV
Cover letter addressing how you meet the criteria set out in the job description and person specification
Link to your digital portfolio or attach your portfolio, with a file size no greater than 5MB, to your application
Completed Equal Opportunity Form.
Please include your last employer and dates of employment within your CV.
Closing date for application: 11 July - 12 noon.
Interview date: 29 July 2022
You must be eligible to work in the UK.
As an equal opportunities' employer, the Royal Free Charity is committed to the equal treatment of all current and prospective employees and does not condone discrimination on the basis of age, disability, sex, sexual orientation, pregnancy and maternity, race or ethnicity, religion or belief, gender identity, or marriage and civil partnership.
We aspire to have a diverse and inclusive workplace and strongly encourage suitably qualified applicants from a wide range of backgrounds to apply and join the Royal Free Charity.
Benefits:
28 days' paid holiday plus UK bank holidays each year (pro-rata for part-time employees)
Enrolment into the pension scheme
Employee Assistance Programme
Plus other benefits
More about Royal Free Charity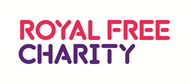 We support all Royal Free London NHS Foundation Trust patients and staff providing the 'Little Touches and Big Differences' to enab... Read more
Closed date:
11 July 2022 at 12:00
Tags:
Communications, PR, Digital