£38,000 - £45,000 per year
Job description
Are you a fantastic Project Delivery Manager who prefers agile ways of working? Do you want to work for an exciting social change organisation on the cusp of something big where you can help us develop high quality metrics to measure our real-world impact?

We're looking for a Senior Delivery Manager to support the delivery of our strategy and key projects. You will be responsible for: driving cross-organisational expertise to deliver effective project management; for ensuring effective stakeholder management; and for the delivery of projects in line with schedules and budgets. You will be instrumental in bringing different parts of the RSA together to support our 'Design for Life' mission – working across interrelated 'pathways' to unlock social opportunity through social innovation to regenerate people, place and planet!

Key skills we're looking for are:
• Knowledge of agile project management methodology.
• Significant experience as a multi-disciplinary programme, delivery or project manager working in a UK and global context
• Significant experience of project management - leading large campaigns, coordinating multi-disciplinary teams in the production of content and management of communication channels through teams in achieving outcomes.
• A high standard of written and verbal communication
• Effective use of data and information systems
• Highly effective time management and prioritisation skills
• Strong problem-solving skills
• Budget management
• Ability to track KPIs effectively
• An understanding and good working knowledge of risk management
• Highly collaborative, able to work with and get the best from team members from across disciplines
• Aligned with the RSA's core values

This role is based from RSA House in London for at least three days per week, with hybrid flexibility for the remaining days.

We offer great benefits, including 29 days holiday (plus bank holidays), additional wellbeing allowance, free fellowship throughout employment and lots more!

To find out more about this role, please download our job pack below or visit our website.

Apply

In order to apply, please click 'apply for this job' on our recruitment page and submit your CV. You will also be required to answer a series of questions. You do not need to submit a cover letter.

Please submit your application through the RSA website. We cannot accept applications via email. All applications will receive an automated response.

The closing date for receipt of applications is 9am 18 July 2022. Interviews will take place in the week commencing 25 July 2022.

Please note that we cannot accept late, incomplete applications, and we can only consider candidates who apply through the online application process.

Inclusion Statement

As a social change organisation, we believe everyone, regardless of visible or invisible difference, should be welcomed to participate in creating a better future.

We aspire to maximum inclusion in our work and endeavour to challenge systemic inequity and all forms of discrimination. We therefore welcome applications from everybody who is committed to our vision and values and can demonstrate the skills, competencies and experience required for the role applied for.

About Us

We are the RSA. The royal society for arts, manufactures and commerce. We're committed to a future that works for everyone, a future where we all can participate in its creation. With over 250 years of heritage in making significant social impact, we bring together, our rigorous research, proven change process, influential ideas platforms and our global community of over 30,000 problem solvers united in a desire to deliver solutions for lasting change.

To achieve this, we ask everyone – our staff, our Fellowship, our collaborators, our partners and wider society – to commit to our values and world view and strive to achieve genuine positive impact in our lives.

We invite you to be part of this change. Join our community. Together, we'll unite people and ideas to resolve the challenges of our time.
More about RSA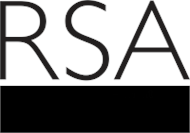 Inclusion Statement

As a social change organisation, we believe everyone, regardless of visible or invisible differ... Read more
Closed date:
18 July 2022 at 09:00
Tags:
Policy/Research, Project Management