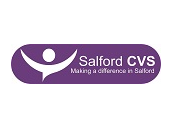 Closing in 6 days
Salford, Greater Manchester (On-site)
£32,852 per year plus 7% employer pension contribution
Job description
An exciting opportunity has arisen to join Salford CVS as our Communications and Information Coordinator. You will be leading a small but dynamic team to manage all elements of our communications and information work.
It is literally impossible to cram the diversity of the projects and programmes that you may support into a recruitment pack – whether that's our core delivery support for the sector or public messaging through our role as a 'trusted voice'. To get a flavour of our work, we recommend that candidates look at our annual report.
We are looking for someone who:
 Has significant experience within marketing and communications and is passionate about developing engaging campaigns, plans and content
 Can strategically plan, monitor and report on our communications work, ensuring that it fulfils our mission of making a difference in Salford  Will interact with a range of stakeholders to produce dynamic campaigns, information and content, as well as represent Salford CVS as an organisation
 Is a bit of a data geek and is comfortable working with a CRM (Customer Relationship Management) system, as well as using insights and analytics data to influence our communications strategies and organisational direction
 Loves Websites! Is able to ensure our website and e-marketing remains relevant, accessible and compliant
 Has a creative mind – is able to produce a range of eye-catching content whether online or in print  Is able to share their passion and knowledge – not just to their direct team members, but also to colleagues and the broader sector  Has a passion for social media and the internet. You're one of those people who love to search the internet for information and are convinced that social media can be a powerful force for good
 Will enjoy working within an organisation of dedicated, friendly people who believe in making a difference to the people of Salford
If that sounds like you – then we want to hear from you!
Application Instructions
Please complete the attached application form and send via email. For any enquiries regarding the role please contact Marie Wilson
More about Salford CVS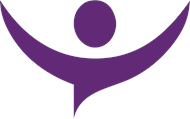 Salford CVS is the city-wide infrastructure organisation for the voluntary, community and social enterprise sector; providing ... Read more
Refreshed on:
12 August 2022
Closing date:
19 August 2022 at 12:00
The client requests no contact from agencies or media sales.