Belfast, Belfast (Hybrid)
Farringdon, Greater London
£39,100 - £46,000 per year
Contract, 12 month contract, Full-time
Job description
The job of a Save the Children's UK Business Analyst is stretching and fulfilling.
Are you a strong Agile Project Manager or Agile Business Analyst within an agile environment?
Do you have demonstrable experience of working on organisational change and innovation projects?
Are you motivated by our vision of creating a world where every child doesn't just survive, but thrives, and can go on to change the world?
If the answers to these questions are yes, we would love to hear from you!
Note:
To avoid disappointment, you are advised to submit your application as soon as possible as we reserve the right to close the vacancy early if a high volume of applications are received. This is to ensure that we can manage application levels whilst maintaining a positive candidate experience. Unfortunately once a vacancy has closed, we are unable to consider further applications.
About Us
Save the Children UK believes every child deserves a future. In the UK and around the world, we work every day to give children a healthy start in life, the opportunity to learn and protection from harm. When crisis strikes, and children are most vulnerable, we are always among the first to respond and the last to leave. We ensure children's unique needs are met and their voices are heard. We deliver lasting results for millions of children, including those hardest to reach.
Job Purpose
Reporting directly to the Head of Business Analysis, the Business Analyst is responsible for understanding and analysing user and business needs.
You will challenge constructively and act as a critical friend to achieve solutions that are fit for purpose. You will also develop strong and lasting relationships with people at different levels of the organisation, providing guidance and hands-on involvement developing systems and processes to help the organisation achieve its ambitions.
As a rights-based organisation, we are committed to anti-racism and actively opposed systemic oppression of any form. The Supply Chain Manager will support commitment to celebrate diversity, challenge inequality, and build an inclusive environment for every one of our employees so we can better represent the children we protect.
Main Accountabilities
The Business Analyst's key duties be to:
Investigate operational requirements, problems, and opportunities, seeking effective business solutions through improvements in systems and processes.
Define user requirements using appropriate elicitation and documentation methodologies, and work with the business to prioritise these requirements.
Undertake feasibility studies, engaging with internal development teams and external suppliers, for achieving customer requirements through modifications to existing or development of new systems or processes.
Prepare business cases which define potential benefits and associated business risks. Ensuring that the business and organisational implications of the solution are properly modelled and thought through.
Work with business users to define acceptance criteria and tests, providing appropriate guidance.
Ensure that requirements are managed appropriately during project delivery, and that they are met by the final solution.
Work with stakeholders to ensure full business adoption of any solutions, including transition to support.
In conjunction with business analysis work, you may occasionally manage small - to medium-scale projects not requiring a full-time project manager, in accordance with the standards set by the Project Management Office.
Carry out the responsibilities of the role in a way that reflects Save the Children's commitment to safeguarding children in accordance with the Child Safeguarding Policy
Person Profile
Knowledge and Skills
You must have knowledge and skills in all the areas below:
Business Analyst within an agile environment
Experience in the production of formal technical documentation, such as: user requirements, user stories, functional specifications, test cases and process workflows
Experience modelling business processes using a variety of tools or techniques
Demonstrable experience of working on organisational change and process improvement initiatives
Understanding of project delivery approaches such as DSDM, PRINCE2 or Waterfall.
Abilities
You must have abilities in all the areas below:
Ability to flex and adapt to changing environments, and to work effectively and efficiently whilst remaining focussed on delivery.
Ability to work under own initiative, taking responsibility for making decisions as required, and managing own workload to consistently deliver high quality results.
Ability to think laterally, and with strong analytical and numerate skills.
High levels of enthusiasm and self-motivation: a "can-do" attitude to deal with unexpected situations, take advantage of opportunities and overcome problems.
Ability to foster confidence in proposals through demonstrable knowledge of own subject area and business-related technology.
Ability to listen, adapt and respond quickly to the business
Ability to be flexible with communication style and quickly to tailor communications to the audience's needs.
Aptitude
A demonstrable commitment to the principles of diversity and inclusion and their practical application and integration in the work environment
A commitment to Save the Children UK's aims and core values of accountability, ambition, collaboration, creativity, and integrity
Save the Children UK is committed to diversity and equality of opportunity in all aspects of our work both external and internal. We strive to be an inclusive employer and particularly encourage applications from under-represented groups such as returning parents or carers who are re-entering work after a career break, people who are LGBT+, from Black, Asian and Minority Ethnic backgrounds, with a disability, impairment, learning difference or long-term condition, with caring responsibilities, from different nations and regions, and from less advantaged socioeconomic backgrounds.
More about Save the Children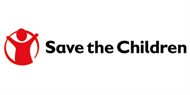 What we do

CHILDREN'S RIGHTS

Most governments promise to protect children... Read more
Closed date:
04 August 2022 at 23:59
Tags:
IT, Project Management