Farringdon, Greater London (On-site)
Job description
Farringdon, London (This position can be based outside the UK provided it is in a country with an SC office from which you would be able to work)
Closing Date: 29 July 2022
The job of a Save the Children's UK Climate Adviser is varied and rewarding
Do you have experience of designing climate change programs for an international organisation and providing technical advice to the design and implementation of climate change programmes?
Do you have experience of integrating climate change into ongoing developmental programmes, strategies and policies?
Are you motivated by our vision of creating a world where every child doesn't just survive, but thrives, and can go on to change the world?
If the answers to these questions are yes, we would love to hear from you!
About Us
We do whatever it takes for children – every day and in times of crisis – transforming their lives and the future we share.
Save the Children has an ambitious strategy to ensure that all children Survive, Learn, and are Protected. The climate crisis represents a fundamental threat to the achievement of children's rights. We believe children's rights should be at the heart of climate related programming and policy. Through this role Save the Children aims to step up its work to make children safer and more able to adapt to the impacts of climate change in their communities as a cornerstone of their ability to fulfil their rights.
We are recruiting a Climate Change Adviser to support a growing, critically important portfolio of work, focussing largely on community adaptation, and with a strong focus on quality evidence generation. We are seeking a climate and environment expert who will be a technical adviser for Save the Children UK's work on climate, primarily focussed on The Green Climate Fund, working closely with Save the Children country offices to develop high-quality project and programme designs.
Job Purpose
You will support our Green Climate Fund (GCF) pipeline and support the development of high-quality project designs and support implementation. You will provide technical assistance to the development of Save the Children UK's GCF portfolio.
You'll work with key stakeholders across the Save the Children global movement, government counterparts, national and international organisations to ensure the development of GCF and other funding partnerships and high-quality interventions that support national priorities and complement existing and pipeline national climate change investments.
You will also support country teams through high quality technical assistance, for the design, delivery, monitoring and evaluation of climate change efforts together with quality oversight and steer of consultancy inputs. The role will provide technical support to the development of GCF Project Ideas, Concept Notes and Funding Proposals, as well as support project implementation and portfolio monitoring and evaluation.
You will provide capacity building, where needed, to country programmes; support dissemination of good practice and evidence to both technical and non-technical audiences; and support knowledge management and networking. This will also include helping identify specialist climate change consulting services.
Main Accountabilities
SUPPORT TO PROGRAMME DEVELOPMENT AND DELIVERY
Provide technical oversight to the development of GCF project concept notes and funding proposals.
Support Save the Children's GCF account mechanism with technical input and support to ensure a high quality and focused pipeline of projects.
Work with Country Offices (COs) to ensure that their climate adaptation work is based on good practice and the best evidence.
Ensure alignment and complementarity of climate change work with Save the Children's global Breakthroughs with a particular focus on child poverty.
Contribute to the development of climate change related studies, evaluations, and documentation of good practice to build a body of evidence to support programme design and implementation.
CAPACITY BUILDING
Contribute to capacity building and increase knowledge and understanding of climate change and the GCF in Save the Children country offices, especially those with pipeline projects.
Support and mentor programme staff involved in the design of GCF-funded programmes.
Promote cross-learning across countries investing in GCF designs.
REPRESENTATION & RELATIONSHIP MANAGEMENT
Support the development and management of relationships with relevant GCF staff.
Support country offices to develop relationships with NDAs and other key national or regional stakeholders where needed.
Represent Save the Children's work in relevant forums and conferences.
Support the establishment of partnerships with other organisations and agencies that would benefit or be beneficial in relation to programme development.
Person Profile
Experience
Direct experience of designing climate change programs for an international organisation, preferably focused on adaptation at the community level.
Significant experience of providing technical advice to the design and implementation of climate change programmes
Experience of developing concept notes and funding proposals for climate funds
Proven track record for the successful development and implementation of climate change programs in Africa.
Experience of integrating climate change into ongoing developmental programmes, strategies and policies.
Experience of successfully developing relationships with donors and technical partners.
Demonstrated strategic planning skills and strong time management, administrative and organisational skills.
Abilities
Proven ability to work in remote teams, across cultures, and independently
Highly developed communication skills, written and verbal, and the ability to present information clearly and effectively to a wide range of internal and external audiences, including highly developed report writing skills.
Strong analytical skills and the ability to synthesise and process information on development and climate change issues.
Aptitude
A demonstrable commitment to the principles of diversity and inclusion and their practical application and integration in the work environment
A commitment to Save the Children UK's aims and core values of accountability, ambition, collaboration, creativity, and integrity
Remote Working:
The majority of SCUK employees are currently working remotely within the UK. Commencing April 2022 we will transition to remote-first way of working (i.e. a mostly remote/home based with occasional office working for Team days).
This role can be based internationally outside the UK provided it is in a country with an SC office from which you would be able to and have the right to work - the salary will be based on local pay structures if not based in the UK.
We are happy to discuss flexible working options at interview.
Commitment to Diversity & Inclusion:
Save the Children UK is committed to diversity and equality of opportunity in all aspects of our work both external and internal. We strive to be an inclusive employer and particularly encourage applications from under-represented groups such as returning parents or carers who are re-entering work after a career break, people who are LGBT+, from Black, Asian and Minority Ethnic backgrounds, with a disability, impairment, learning difference or long-term condition, with caring responsibilities, from different nations and regions, and from less advantaged socioeconomic backgrounds.
More about Save the Children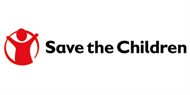 What we do

CHILDREN'S RIGHTS

Most governments promise to protect children... Read more
Closed date:
29 July 2022 at 23:59
Tags:
Advice, Information, Intl Development