Corporate New Business Manager
Job description
Save the Children UK has an exciting opportunity for a motivated self-starter who can inspire and coach supporters and colleagues, maximise fundraising impact with natural leadership flair to join us as our Corporate New Business Manager.
About Us
Save the Children UK believes every child deserves a future. In the UK and around the world, we work every day to give children a healthy start in life, the opportunity to learn and protection from harm. When crisis strikes, and children are most vulnerable, we are always among the first to respond and the last to leave. We ensure children's unique needs are met and their voices are heard. We deliver lasting results for millions of children, including those hardest to reach.
About you
As our Corporate New Business Manager, with excellent relationship management skills, you will have the confidence to make methodical and considered decisions that are cause-driven and focused on acquisition, utilizing your diverse fundraising skills to deliver exceptional new impactful partnerships.
You will drive and inspire new business opportunities, optimise and increase the amount of corporate financial contributions and charitable gifts that Save the Children UK, receives, maximise regional donations, and value partnerships. You will be dedicated to supporter-led acquisition and account management, cultivating a high-value pipeline of fundraising opportunities that contribute to the overall lifetime fundraising value for Save the Children.
In this role, day -to- day, you will:
Proactively build networks, research, and generate leads to bring in new Regional Corporate partnerships.
Develop and implement ambitious sector strategies and create tailored, high-quality, and creative partnership propositions that align with corporate challenges and opportunities.
Identify and develop innovative Cause Related Marketing opportunities.
Act as a role model for the team, exhibiting excellence in supporter acquisition and management, and nurturing a high-performing new business culture.
Use reports and insights to support the delivery of the pipeline and enhance the supporter journey and experience.
Ensure that Save the Children's aims and objectives are met, adhering to legal, donation acceptance, and other guidelines, and ensuring that partnerships align with Save the Children's principles.
To be successful, it is important that you have:
A growth mindset to drive forward progress with vision, energy, creativity and in a proactive way.
Exceptional relationship management.
A strong commercial understanding and outlook.
A highly proactive approach to researching and initiating new business opportunities.
Significant experience in the sector or relevant business experience in corporate fundraising.
A proven track record of winning five/six figure partnerships.
An understanding of corporate fundraising legislation and experience in negotiating and preparing contractual agreements for all partnerships.
What we offer you:
Working for a charity provides one of the best benefits there is – a sense of purpose and reward for helping others. However, we understand the importance of giving back to our employees to ensure a happy and healthy working environment and work/life balance.
To have the best (and happiest) employees we focus on flexibility, inclusion, collaboration, and health and wellbeing both in and outside of work.
We provide a wide range of benefits which will reward your hard work, motivate you, and inspire you to work to improve the lives of children every day.
You can find our employment offer here.
To learn more about the position, please visit our website via this advert to review the Job Description in the attached Documents.
Closing Date: 30th November 2023
Please note:
To avoid disappointment, you are advised to submit your application as soon as possible as we reserve the right to close the vacancy early if a high volume of applications are received. This is to ensure that we can manage application levels whilst maintaining a positive candidate experience. Unfortunately once a vacancy has closed, we are unable to consider further applications.
Ways of Working:
Remote First – The majority of our roles can be performed remotely, however you may work from the office as often as you wish. Whilst you will be predominantly working from home, this role however may require UK-Wide travel up to 20% of the time for networking opportunities, team and partner meetings.
Flexible Working - We are happy to discuss flexible working options at interview.
Commitment to Diversity & Inclusion:
Save the Children UK believes in a world that is fair, inclusive and equitable where all children have the opportunity to change their world. We apply this to our workforce and we are committed to developing and supporting a diverse, equitable, and inclusive organisation where all employees have a sense of belonging and feel that they can be "Free to Be Me". We are not looking for just one type of person - we want to recruit people who can add fresh perspectives, innovative ideas or challenge that disrupts the risk of group think.
We are especially interested in people whose childhood experiences - of life on a low income, of migration, of being in a racialised community, of the care system, of being LGBT+ or in an LGBT+ family or living with (or with someone with) a disability - help us to see things we might otherwise miss. Whatever your story is we want to hear it because we know that different voices, ideas, perspectives and knowledge, working together will enable us to better the lives of children around the world. This is the reason why we are all here.
More about Save the Children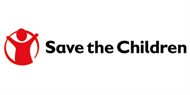 What we do

CHILDREN'S RIGHTS

Most governments promise to protect children...
Read more
Posted on:
10 November 2023
Closed date:
30 November 2023 at 23:59
Tags:
Communications, PR, Fundraising