Job description
Hybrid (London & Remote)
Ref 5916
The job of a Save the Children UK's DevOps Engineer is varied and busy.
Are you a strong DevOps Engineer?
Are you passionate about web, open source development and for helping organisations to build a quality best of breed digital presence?
Are you motivated by our vision of creating a world where every child doesn't just survive but thrives and can go on to change the world – and of inspiring and leading others to do the same?
If the answers to these questions are yes, we would love to hear from you!
Note:
To avoid disappointment, you are advised to submit your application as soon as possible as we reserve the right to close the vacancy early if a high volume of applications are received. This is to ensure that we can manage application levels whilst maintaining a positive candidate experience. Unfortunately once a vacancy has closed, we are unable to consider further applications.
About Us
Save the Children UK believes every child deserves a future. In the UK and around the world, we work every day to give children a healthy start in life, the opportunity to learn and protection from harm. When crisis strikes, and children are most vulnerable, we are always among the first to respond and the last to leave. We ensure children's unique needs are met and their voices are heard. We deliver lasting results for millions of children, including those hardest to reach.
Job Purpose
Reporting directly to the Senior Network Support Engineer, you will be part of a small team whose primary functions will be to enable, accelerate and support the developers and testers working on a US/UK multi-tenancy Adobe AEM platform.
This will include supporting on AWS and GCP as well as implementing new Cloud solutions such as Azure where necessary
As a rights-based organisation, we are committed to anti-racism and actively opposed systemic oppression of any form. You will support our commitment to celebrate diversity, challenge inequality, and build an inclusive environment for every one of our employees so we can better represent the children we protect.
Main Accountabilities
The DevOps Engineer's key duties will be to:
Provide System Admin support to Save the Children UK with a particular focus on system performance and tuning and supporting User Acceptance testing of its AEM platform.
Managing, maintaining and patching our cloud infrastructure and availability of services through container-orchestration.
Ensure that sufficient documentation is in place for all hardware systems in the Integration and Staging environments to enable existing and new team members to support Save the Children UK infrastructure.
Ensure the effective and efficient use of all Save the Children resources in order to keep costs low and ensure safety in the workplace. Pro-actively pursue opportunities continuously to reduce costs and increase efficiency of the server support function.
Ensure a globally robust and highly scalable approach to development to support our growing number of global users and services.
Work alongside other members of the infrastructure team to ensure that all cloud systems and support are aligned with technical and business requirements.
Manage the provisioning/building/configuring/maintenance of environments using automation where possible
Keep abreast of new developments in the provisioning / configuration / deployment / monitoring of environments to help shape our DevOps roadmap
Other duties as required in line with skills, experience and role.
Person Profile
You must have good hands-on knowledge and experience in all of the areas below:
AWS
GCP
Docker or Kubernetes
Git, GitHub or Bitbucket
Red Hat sysadmin skills
Debian sysadmin skills
CLI and Bash scripting skills
You must have abilities in all of the areas below:
Ability to work in a team, in a fast-paced environment
Independent and able to put forward new ideas, innovate and drive the team forward.
Strong attention to detail, astute diagnostic skills
Ability to solve issues with clear methods while knowing when to take intuitive leaps
Strategic and forward planning thought process
Able to guide technical discussions with both technical and non-technical audiences
A passion for web, open source development and for helping Save the Children to continue to build a quality best of breed digital presence.
Aptitude
A demonstrable commitment to the principles of diversity and inclusion and their practical application and integration in the work environment
A commitment to Save the Children UK's aims and core values of accountability, ambition, collaboration, creativity, and integrity
Save the Children UK is committed to diversity and equality of opportunity in all aspects of our work both external and internal. We strive to be an inclusive employer and particularly encourage applications from under-represented groups such as returning parents or carers who are re-entering work after a career break, people who are LGBT+, from Black, Asian and Minority Ethnic backgrounds, with a disability, impairment, learning difference or long-term condition, with caring responsibilities, from different nations and regions, and from less advantaged socioeconomic backgrounds.
More about Save the Children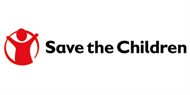 What we do

CHILDREN'S RIGHTS

Most governments promise to protect children... Read more
Refreshed on:
11 August 2022
Closing date:
26 August 2022 at 23:59