Contract, This is initially a 12 month contract but with the likelihood to be extended., Full-time
Job description
Flexible Location
The job of a Save the Children's UK Digital Learning Advisor is varied and rewarding
Do you have experience supporting the development and delivery of digital learning and experience of coordinating courses on Learning Management Systems (LMS's)?
Do you have knowledge of instructional design, with experience of creating storyboards and developing copy for digital content that tells stories, communicates complex ideas and engages learners?
Do you have a strong understanding of qualitative and quantitative data collection methods and the ability to communicate data to different audiences?
Are you motivated by our vision of creating a world where every child doesn't just survive, but thrives, and can go on to change the world?
If the answers to these questions are yes, we would love to hear from you!
About Us
We stand side by side with children in the toughest places to be a child. We do whatever it takes to make sure they survive, get protection when they're in danger, and have the chance to learn.
The Humanitarian Leadership Academy (HLA) as part of SCUK's humanitarian department provides high-quality humanitarian capacity strengthening for the movement, as well as the wider sector, as part of our shifting the power agenda.
The HLA's mission, as a team within the humanitarian department, is to enable people around the world to prepare for and respond to crises in their own countries, by providing quality learning opportunities. The HLA's approach spans from focused needs-based learning in countries hit by crises to the huge international reach of our learning platform, Kaya. They are a global team that has a full suite of in-house skills to provide and develop the offer; technical and learning experts, platform specialists, a digital and design studio, communications support and more.
The HLA enables SCUK to offer the most effective and impactful humanitarian capacity strengthening resource for both the Save the Children movement, the wider humanitarian sector and beyond.
Job Purpose
This role will be part of the Programmes and Learning team which is responsible for designing, managing and delivering locally led learning solutions and build a network of regional centres that can together create lasting change in the humanitarian system.
You will work alongside digital and learning specialists to enable the development and delivery of an integrated and impactful digital learning solutions and support the maintenance of a portfolio of locally-led digital learning programmes. You will need to stay abreast of digital tools that meet the demand and needs of individuals, organisations and the wider humanitarian sector.
You will have previous experience of supporting others with the design, development and delivery of digital learning solutions.
Please Note: This is initially a 12 month contract but with the likelihood to be extended.
Main Accountabilities
Work alongside Digital Learning Specialists, Learning Specialists and Regional teams to design and develop quality online courses, blended learning programmes and other resources for the HLA and partners.
Support Save the Children staff and external partners with digital delivery and the facilitation of blended courses.
Support learners, HLA staff and partners with day-to-day enquiries related to the digital learning portfolio.
Support the localisation of learning resources, including administrating the translation of resources.
Support the creation of digital assets – including courses, e-learning modules, animations, videos, graphic resources – using a range of specialist software tools.
Help train staff within the HLA and Save the Children on digital learning tools.
Work with the Platform team to help maintain learning hubs and sites created for partners on the learning management system and other platforms.
Work with Research, Evidence and MEAL colleagues to help staff follow processes for digital data collection and analysis.
Work with the Business Development and Operations to monitor digital activities related to consultancies.
Keep up to date with emerging technologies and pedagogical theories to ensure the HLA digital offer remains relevant and impactful.
Embed the team culture and develop strong ways of working within the team and ensure clear and accountable governance mechanisms are in place.
Person Profile
The ideal candidate will have experience supporting the development and delivery of digital learning in a charitable, educational, or humanitarian context ideally. You will be confident supporting stakeholders at all levels of digital literacy. You will have some prior knowledge of the use of specialist learning technology software and platforms with a strong desire to develop your expertise. You will have an aspiration to become a specialist in digital learning design, development and delivery within the humanitarian sector.
Experience
Demonstrable experience designing, developing and facilitating digital learning resources within a creative team.
Experience coordinating courses on Learning Management Systems (LMS) and Virtual Learning Environments (VLE)
Knowledge of instructional design, with experience of creating storyboards and developing copy for digital content that tells stories, communicates complex ideas and engages learners.
Knowledge of how e-learning authoring tools can develop engaging learning and experiences (e.g. Articulate Storyline etc.)
Understanding of the use of various webinar and blended learning tools (e.g. Nearpod, Padlet etc.to help support the remote delivery of technical training.
Understanding of the use of standard industry tools (Adobe Photoshop, Adobe Illustrator etc.) to produce professional graphics, documents, videos and digital assets
Abilities
Creative and innovative individual with strong analytical and technical abilities.
An organised and thorough approach to planning and managing own workload with the ability to use own initiative to meet deadlines on competing priorities and drive results.
Aptitude
Awareness of appropriate data analytics and reporting methods for digital learning.
Confident in the use of the Microsoft Office Suite for producing documentation and collaboration, including experience using Microsoft Teams and Sharepoint.
Confidence with collaborating with stakeholders of all levels on digital projects and experience of digital training.
Passion and energy to work in pursuit of transforming humanitarian response globally
A demonstrable commitment to the principles of diversity and inclusion and their practical application and integration in the work environment
A commitment to Save the Children UK's aims and core values of accountability, ambition, collaboration, creativity, and integrity
Remote Working:
The majority of SCUK employees are currently working remotely within the UK. Commencing April 2022 we will transition to a remote-first way of working (i.e. predominantly remote/home based and the occasional office-based working for team days etc.)
We are happy to discuss flexible working options at interview.
Commitment to Diversity & Inclusion:
Save the Children UK is committed to diversity and equality of opportunity in all aspects of our work both external and internal. We strive to be an inclusive employer and particularly encourage applications from under-represented groups such as returning parents or carers who are re-entering work after a career break, people who are LGBT+, from Black, Asian and Minority Ethnic backgrounds, with a disability, impairment, learning difference or long-term condition, with caring responsibilities, from different nations and regions, and from less advantaged socioeconomic backgrounds.
More about Save the Children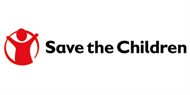 What we do

CHILDREN'S RIGHTS

Most governments promise to protect children... Read more
Closed date:
03 August 2022 at 23:59