Farringdon, Greater London (Hybrid)
Job description
The job of a Save the Children's UK Humanitarian Response Manager is varied and fulfilling.
Do you have experience of working in humanitarian contexts, both in the field and at headquarters, and the ability to communicate and coordinate complex humanitarian issues?
Have you got the ability to co-ordinate people to respond quickly both inside and outside the organisation, through effective collaborative working and influencing?
Do you have a strong understanding of current humanitarian issues, such as application of humanitarian core principles and humanitarian quality frameworks?
Are you motivated by our vision of creating a world where every child doesn't just survive, but thrives, and can go on to change the world?
If the answers to these questions are yes, we would love to hear from you!
Please Note: To avoid disappointment, please do submit your application as soon as possible as we will review applications on a rolling basis and reserve the right to close the vacancy early if a high volume of applications are received.
About Us
The number of children requiring humanitarian assistance is rising as the climate crisis, entrenched conflict and fragility, forced migration and infectious diseases all lead to an increase in the frequency, duration and severity of catastrophic events. With needs continuing to grow and rapidly outpacing available resources, humanitarians around the world are once more forced to do more with less. Recognising the changing humanitarian risk landscape, the need to stay relevant, and to step up for greater impact, Save the Children has adopted a bold vision for the future of its humanitarian work.
This vision includes bringing together emergency response funding and expertise under One Humanitarian Team, and decentralising humanitarian response capability, resources and accountability closer to children.
Save the Children UK now has a critical role to play in the success of the One Humanitarian Team, mobilising resources and influence from the UK Government, UK Public and other key partners including multi-laterals, academia, corporates, and philanthropists. SCUK, as host to the Humanitarian Leadership Academy, is also accountable for the provision of high-quality humanitarian capacity building for the movement and the wider sector, as part of our shifting the power agenda. Building on SCUK's strong track record of innovation and partnership in the humanitarian sector, including incubating Elrha, the Start Network, the Collaborative Cash Delivery platform, and other cross-sector global good initiatives, there is an important role for SCUK to play in identifying and supporting next-generation collaborative initiatives that will ultimately deliver impact for disaster-affected children and their families.
Job Purpose
As Humanitarian Response Manager you will support the Head of Response on galvanising corporate support across SCUK for prioritised emergencies through collaborating with teams across the organisation to raise funds, profile and engagement in the UK market to achieve the greatest impact and support the common humanitarian vision and ambition
You will also ensure appropriate and accountable management of emergency funding for CEF and appeals as well as championing the effective operationalisation of the OHT and ensure strong ways of working are established linking to the member support and the galvanising role in SCUK.
Main Accountabilities
Raising the profile of Emergency Response and Humanitarian Affairs
Coordinating across the organisation to ensure proactive support to raise funds, profile and engagement for emergency responses – for both reactive and proactive engagement "keep the flame burning"
Maintaining up to date information on socio-political and institutional context for ongoing and emerging humanitarian crisis in relevant countries and regions to support the timely mobilisation of resources, advocacy etc with key internal and external stakeholders within the UK market.
Maintaining oversight on humanitarian crises and Save the Children's responses through facilitating and attending member calls, roundtable meetings and other relevant huddles/squads and identifying how SCUK can support and enhance the work of the OHT through the various functions across the SCUK Humanitarian Department (HD).
Sharing relevant content and support sign off where required on materials to be used by other teams in SCUK.
Managing the SCUK Children's Emergency Funds (CEF) and appeals, allocation, process, operations and providing reports on this as necessary.
Maintaining up-to-date information resources about all emergency responses covered by the SC movement.
Fact-checking corporate communication products, such as the Annual Report, with regards to the humanitarian data and providing impactful case studies of the work across the humanitarian department as required.
Working closely with the Emergency Fundraising team to support fundraising for response specific appeals and the Children's Emergency Fund ensuring consistent, accurate and efficient management of funds raised
Liaising with other SCUK and SCI donor-related and fundraising teams to address complex or systemic issues, provide support on fundraising activities coordinate messages, and ensure needs and funding gaps are effectively prioritised. Liaise with other Heads of Team across the HD to consider how the work of the different functions can reinforce and support wider team's work.
Championing humanitarian priorities and raising the profile of work across the HD in both internal and external forums.
Coordinating with internal teams
Building and maintaining strategic internal partnerships with other teams on humanitarian issues and identifying opportunities to collaborate so that mutual goals and targets can be achieved.
Ensuring information and communication flow of humanitarian responses to raise profile. Direction on emerging issues and crises, and support P&P to inspire and build long-term relationships with a diverse group of emergency response partners.
Supporting humanitarian fundraising with key UK government and SCUK home donors in the development of position papers etc.
Supporting strategic donor engagement for specific humanitarian donors – DEC, Scottish DEC, Scottish HEF, Start Funds and Elrha (as recipients of these funds) and engagement with FCDO on Humanitarian specific funding opportunities
Person Profile
Skills and Experience
Experience of working in humanitarian contexts, both in the field or at headquarters
Proven ability to co-ordinate people to respond quickly both inside and outside the organisation, through effective collaborative working.
Understanding of current humanitarian issues, such as application of humanitarian core principles and humanitarian quality frameworks (e.g. Sphere, CHS).
Strong analytical and problem-solving skills
Humanitarian field experience in different response environments
Excellent verbal and written communication skills and ability to deal tactfully and sensitively with a wide range of people in a large and complex organisation, often at a distance.
Self-motivated with good time-management skills, an ability to plan, manage and prioritise a varied workload and to take responsibility for issues through to resolution
Good understanding of the award (grant/contract) management including but not limited to institutional donors.
Abilities
Ability to translate complex information and context for different audiences, including the public, media, senior decision-makers etc
Strong team skills, with the ability to develop and maintain effective working relationships and collaborate both within and outside the team.
Ability to manage a complex and varied workload, to organise and prioritise multiple tasks efficiently, manage reactive and proactive work, and deliver tasks to tight deadlines
Ability to challenge and influence assertively and cooperatively
Proven attention for detail and ability to effectively manage a high volume of data and information.
Aptitude
A high degree of flexibility and adaptability to respond to changing needs and priorities
A demonstrable commitment to the principles of diversity and inclusion and their practical application and integration in the work environment
A commitment to Save the Children UK's aims and core values of accountability, ambition, collaboration, creativity, and integrity
Location: This role can be based anywhere in the UK or could be based outside of the UK provided it is in a country with an SC office from which you have the right to work-( Local salary structures would apply)
Remote Working:
The majority of SCUK employees are currently working remotely within the UK in line with UK Government guidance. Commencing July 2021 we will transition to flexible and hybrid ways of working (i.e. a mixture of remote/home and office-based working) as social distancing restrictions ease.
We are happy to discuss flexible working options at interview.
Commitment to Diversity & Inclusion:
Save the Children UK is committed to diversity and equality of opportunity in all aspects of our work both external and internal. We strive to be an inclusive employer and particularly encourage applications from under-represented groups such as returning parents or carers who are re-entering work after a career break, people who are LGBT+, from Black, Asian and Minority Ethnic backgrounds, with a disability, impairment, learning difference or long-term condition, with caring responsibilities, from different nations and regions, and from less advantaged socioeconomic backgrounds.
To apply, please visit our website.
More about Save the Children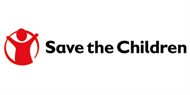 What we do

CHILDREN'S RIGHTS

Most governments promise to protect children... Read more
Closed date:
08 July 2022 at 23:59
Tags:
Intl Development, Policy/Research