Job description
The job of a Save the Children's UK Learning Platforms and Products Lead is creative and varied
Are you a strategic thinker with previous digital project or product management experience?
Are you familiar with product-led growth, particularly in a start-up environment and preferably relating to platform marketplaces and/or B2B SaaS learning products?
Are you experienced in managing a learning management system (LMS) as well as have experience of managing teams that are responsible for the effective maintenance, support and growth of digital learning platforms and/or products?
Are you motivated by our vision of creating a world where every child doesn't just survive, but thrives, and can go on to change the world?
If the answers to these questions are yes, we would love to hear from you!
About Us
The Humanitarian Leadership Academy (HLA) as part of SCUK's humanitarian department provides high-quality humanitarian capacity strengthening for the movement, as well as the wider sector, as part of our shifting the power agenda.
The HLA's mission, as a team within the humanitarian department, is to enable people around the world to prepare for and respond to crises in their own countries, by providing quality learning opportunities. The HLA's approach spans from focused needs-based learning in countries hit by crises to the huge international reach of our learning platform, Kaya. They are a global team that has a full suite of in-house skills to provide and develop the offer; technical and learning experts, platform specialists, a digital and design studio, communications support and more.
The HLA enables SCUK to offer the most effective and impactful humanitarian capacity strengthening resource for both the Save the Children movement, the wider humanitarian sector and beyond.
Job Purpose
The HLA's platforms have been established and as of 2022 reach over 500k individual learners, with over 50 partners utilising an existing product. Individual learners benefit from hundreds of free, online and blended courses, while the existing products provide a low-cost but highly flexible and adaptable learning management system (LMS) to partner organisations. The next step in this journey will be for this new function to further scale the platforms and products, as well as launch new, commercially viable platform products for existing and expanded audiences.
The HLA's Platforms & Products function are responsible for developing, managing and supporting the HLA's flagship digital platforms, Kaya and HPass, and the portfolio of paid-for products that they enable. It consists of a team of technical specialists whose responsibilities span UX/UI development, feature delivery, the set-up and maintenance of the platform infrastructure and hosting arrangements, and individual user support; as well as end-to-end management of the platform products throughout their lifecycle, from ideation, through build and launch, to growth and ongoing technical support to the partners that utilise them in fulfilment of Service Level Agreements (SLA).
The Platforms & Products Lead will be key to achieving this. The purpose of the role will be to manage, maintain and improve the existing platforms and products of the HLA and ensure their effective functioning, as well as any new products that have been launched and established within an expanded portfolio. You will be the function's technical expert, and will be responsible for overseeing and ensuring a very high-quality user and partner experience of the platforms and products; line-managing a team of specialists to this end.
Key Accountabilities:
The Platforms and Products Lead's key duties will include:
Responsible for managing, maintaining and improving the existing learning/accreditation platforms and products of the HLA, and any future platforms, products or supplementary digital systems that are established.
Own the platform roadmaps and translate into manageable, prioritised backlogs.
Scope, build, test and deploy core features and functionalities, architecture upgrades, integrations, API/SSO configurations, app releases and bug fixes.
Oversee the work of the external development team, leading designers, front/backend developers and QA testers using an agile method. Ensure that any new developments meet acceptance criteria and can be deployed from Staging to Production.
Responsible for the stability, security and scalability of the platforms, including the procurement of independent security assessments and the validation/solving of potential vulnerabilities.
Responsible for ensuring robust data protection and governance policies and mechanisms are in place for the platforms.
Administer the supplementary digital systems, including the data platform, BI tools, and App stores (iOS and Android).
Work closely with Product Development Lead to coordinate the development, integration and testing of new products on the platforms.
Accountable for the user and partner experience of the platforms and products, guided by the data through the utilisation of qualitative and quant methods in the prioritisation of developments and improvements.
Responsible for procurement and contracting in the function, including managing the tender process for the host, maintenance and support service providers of the platforms.
Line management of the User Experience Specialist, Partner Experience Specialist and Technical Support Officers.
Person Profile
The ideal candidate will be someone who has experience in managing teams that are responsible for the effective maintenance, support and growth of digital learning platforms and/or products.
You will be familiar with product-led growth, particularly in a start-up environment and preferably relating to platform marketplaces and/or B2B SaaS learning products. You will be analytical in your thinking, using data and insights to inform decisions, but also comfortable dealing with ambiguity. You will be keen to actively listen to, empathise with and ultimately develop a deep understanding of the HLA's users and partners, and will manage an empowered team of platform/product specialists who they trust to deliver complex technical solutions to meet these stakeholders' needs
Experience
A strategic thinker with previous digital project/product management experience.
Experience administering a learning management system (LMS), preferably Moodle and/or Totara Learn.
Familiarity with LMS/platform architecture and hosting arrangements.
Familiarity with a range of online/blended learning methodologies, standards and formats that can be set up, managed and maintained using an LMS, and preferably learning accreditation and digital credentials such as open badges.
Proven experience in eliciting, documenting and prioritising stakeholder requirements, including writing user stories and acceptance criteria.
Experience in contracting, commissioning and procurement, including tender processes.
Abilities
Strong digital literacy skills and the ability to quickly adopt new technologies and approaches.
Ability to build effective trust-based relationships and networks, with strong partnership development and management skills.
Ability to contribute to a high performing team and work effectively across different functions to ensure maximum effectiveness and impact.
Strong representational and communication skills; able to articulate a vision, strategy, or idea clearly and concisely and to work with multiple, cross-sector stakeholders.
Aptitude
Passion and energy to work in pursuit of transforming humanitarian response globally.
A demonstrable commitment to the principles of diversity and inclusion and their practical application and integration in the work environment
A commitment to Save the Children UK's aims and core values of accountability, ambition, collaboration, creativity, and integrity
Remote Working:
The majority of SCUK employees are currently working remotely within the UK in line with UK Government guidance. Commencing July 2021 we will transition to flexible and hybrid ways of working (i.e. a mixture of remote/home and office-based working) as social distancing restrictions ease.
We are happy to discuss flexible working options at interview.
Commitment to Diversity & Inclusion:
Save the Children UK is committed to diversity and equality of opportunity in all aspects of our work both external and internal. We strive to be an inclusive employer and particularly encourage applications from under-represented groups such as returning parents or carers who are re-entering work after a career break, people who are LGBT+, from Black, Asian and Minority Ethnic backgrounds, with a disability, impairment, learning difference or long-term condition, with caring responsibilities, from different nations and regions, and from less advantaged socioeconomic backgrounds.
To see our full statement please visit our website.
More about Save the Children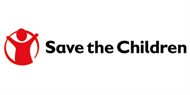 What we do

CHILDREN'S RIGHTS

Most governments promise to protect children... Read more
Closing date:
20 August 2022 at 23:59
Tags:
Project Management, Digital