Manchester, Greater Manchester (Hybrid)
£27,200 - £30,400 (pro rata 28 hours pw)
Part-time (Part time - 28 hours pw)
Contract (Fixed Term Contract for 12 months)
Job description
Fixed term contract for 12 months
Manchester
Save the Children UK has an exciting opportunity for an organised and engaging individual with strong communication skills to join us as our Project Officer where you will work with our communities in Longsight, Manchester.
Please note: This role is a 12 month contract and will be part time for 4 days / 28 hours per week.
About Us
Save the Children UK believes every child deserves a future. In the UK and around the world, we work every day to give children a healthy start in life, the opportunity to learn and protection from harm. When crisis strikes, and children are most vulnerable, we are always among the first to respond and the last to leave. We ensure children's unique needs are met and their voices are heard. We deliver lasting results for millions of children, including those hardest to reach.
About the role
As Project Officer, you will support with the development, implementation and improvement or our areas-based projects. You'll work as part of the Manchester team to make sure that our work runs smoothly, for example setting up workshops and forums and engaging directly with parents and practitioners. You'll also help us to learn from these projects, figure out what works, and share the results with others to make things better.
We're looking for someone who is organised, has experience in developing and delivering community projects with families. There will be lots of opportunity to develop skills in evidencing and communicating impact, working with experienced colleagues from Save the Children and our partners. We would like this to be a community orientated role, ideally to be taken up by a current partner, or potentially parent champion, who is looking to broaden their career path while working on local projects.
In this role, you will be:
· Engaging and supporting community partners and families to get involved in locally set up early years forums
· Supporting the recording and drafting of information about our work for internal and external audiences
· Supporting the partners to share information about project delivery and what has been learnt
· Supporting the Manchester team to empower parents and children so their voices can be heard by professionals and decision makers
· Supporting meetings and maintaining agendas; tracking actions; keeping notes and ensuring project documents are up-to-date.
About you
To be successful, it is important that you have:
· Experience of supporting workshop delivery
· Good planning and organisational skills, and able to manage own time
· Strong skills in working with internal and external partners
· Strong skills in engaging with parents and developing community relationships
A willingness to learn and be flexible – your ability and willingness to learn will be crucial
· Solution focussed and creative problem-solving approach, able to drive results
· Commitment to Save the Children's vision, mission and values.
To be successful in this role you do need some local knowledge and understanding of the local area, Longsight in Manchester.
What we offer you:
Working for a charity provides one of the best benefits there is – a sense of purpose and reward for helping others. However, we understand the importance of giving back to our employees to ensure a happy and healthy working environment and work/life balance.
v We focus on flexibility, inclusion, collaboration, health and wellbeing both in and outside of work.
v We provide a wide range of benefits which will reward your hard work, motivate you, and inspire you to work to improve the lives of children every day. You can read more about our benefits here.
To learn more about the position, please review the Job Description in the attached Documents.
Closing date: Thursday 23rd November
Standard text that will be included on all SCUK adverts on all job boards.
Please note: To avoid disappointment, you are advised to submit your application as soon as possible as we reserve the right to close the vacancy early if a high volume of applications are received. This is to ensure that we can manage application levels whilst maintaining a positive candidate experience. Unfortunately, once a vacancy has closed, we are unable to consider further applications.
Ways of Working:
We are a Remote First organisation – this means the majority of our roles can be performed remotely, however, you may work from the office as often as you wish.
Whilst you may be predominantly working from home, we may at times require you to come to your contracted office (up to 2-4 days per month or 6-8 days per quarter). Note: This will be agreed with your Line Manager and team. This is intended to be time spent on collaborating with colleagues and relationship building.
On-site – There are certain roles that cannot be performed remotely and so your role will be based in an office location and you may occasionally be able to work from home.
Flexible Working - We are happy to discuss flexible working options at interview.
Commitment to Diversity & Inclusion:
Save the Children UK believes in a world that is fair, inclusive and equitable where all children have the opportunity to change their world. We apply this to our workforce, and we are committed to developing and supporting a diverse, equitable, and inclusive organisation where all employees have a sense of belonging and feel that they can be "Free to Be Me". We are not looking for just one type of person - we want to recruit people who can add fresh perspectives, innovative ideas or challenge that disrupts the risk of group think.
We are especially interested in people whose childhood experiences - of life on a low income, of migration, of being in a racialised community, of the care system, of being LGBT+ or in an LGBT+ family or living with (or with someone with) a disability - help us to see things we might otherwise miss. Whatever your story is we want to hear it because we know that different voices, ideas, perspectives and knowledge, working together will enable us to better the lives of children around the world. This is the reason why we are all here.
More about Save the Children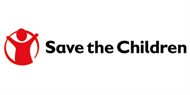 What we do

CHILDREN'S RIGHTS

Most governments promise to protect children...
Read more
Posted on:
02 November 2023
Closed date:
23 November 2023 at 23:59
Tags:
Project Management, Advocacy