Farringdon, Greater London (Hybrid)
£38,250 - £40,425 per year
Contract, Fixed term contract for 4 months, Full-time
Job description
The job of a Save the Children's UK Resourcing Business Partner is busy and fulfilling.
Do you have successful track record in either in-house or agency recruitment role?
Are experienced in volume recruitment and managing approximately 20 live roles at a time?
Do you have a proven flair for spotting talent and matching the right people with the right roles?
Are you motivated by our vision of creating a world where every child doesn't just survive, but thrives, and can go on to change the world?
If the answers to these questions are yes, we would love to hear from you!
About Us
Save the Children UK believes every child deserves a future. In the UK and around the world, we work every day to give children a healthy start in life, the opportunity to learn and protection from harm. When crisis strikes, and children are most vulnerable, we are always among the first to respond and the last to leave. We ensure children's unique needs are met and their voices are heard. We deliver lasting results for millions of children, including those hardest to reach.
Job Purpose
Reporting directly to the Resourcing Strategy Manager, the Resourcing Business Partner is responsible for owing the end-to-end hiring process from requisition approval to offer and ensuring best practice at each stage.
The Resourcing Business Partner will be working with senior people in all departments and will immerse themselves in understanding our organisation across a variety of disciplines and source the best talent for our live roles, whilst proactively building pipeline for future needs.
Key duties will include providing exemplary service to hiring managers and candidates, increasing direct hires and brand awareness by designing innovative candidate attraction strategies and being an internal and external advocate for our employer brand.
The Resourcing Business Partner will also be accountable for owning or supporting and delivering on key recruitment initiatives including ATS optimisation, employee branding, candidate assessment frameworks and Diversity and Inclusion.
This is a very exciting time to come on board as you will be joining us as we continue to implement and embed the people and talent strategy so you will have lots of input to how we do this from a recruitment perspective.
As a rights-based organisation, we are committed to anti-racism and actively opposed systemic oppression of any form. The role holder will visibly lead our commitment to celebrate diversity, challenge inequality, and build an inclusive environment for every one of our employees so we can better represent the children we protect.
Main Accountabilities
The Resourcing Business Partner's key duties are to:
Resourcing Consultancy
Act as a subject matter expert to key internal stakeholders to engage and influence a fair, consistent and effective recruitment process
Coach and develop the skill set of hiring managers so they are better equipped to be self-reliant in managing resourcing matters
Partner with the Talent, Learning & Development team to develop and deliver bespoke workshops to upskill managers in the application of our Resourcing policies, procedures and best practice
Ensure the consistent application of resourcing principles, practices and procedures and that these are understood and consistently applied by all members of the Human Resources team.
Resourcing Delivery
Manage vacancies at all levels through to the offer process. Ensure a smooth transition to onboarding
Utilise multi-channel resources and tools to identify and talent
Build and manage internal and external talent pools to support development and retention
Write job adverts which reflect our brand, values and overall employment proposition in order to attract quality candidates
Where necessary, partner with recruitment agencies by delivering detailed job briefs
Present to hiring managers a list quality, pre-screened candidates for interview
In conjunction with the hiring manager, co-design appropriate selection methods (e.g. assessment centres and practical tests)
Employee Branding
Identify and pursue opportunities to raise profile of our employment brand (e.g. social media, partnering with external organisations and attendance at industry events, open days, careers fairs)
Project Management
Lead, participate and support on recruitment and people related projects (e.g. our employer branding strategy, succession planning and D&I initiatives)
Data, Trend Analysis and Reporting
Evaluate, monitor and report on recruitment metrics to achieve improvements in recruitment campaign performance
Deliver market insight and intelligence by keeping up with industry trends.
Person Profile
Experience
Successful track record in either in-house or agency recruitment role
Experienced in volume recruitment (i.e. approximately 20 live roles at a time)
Comprehensive understanding of recruitment best practice and systems
Abilities
Ability to challenge the status-quo and find new innovative ways to bring about improvement
Ability to remain solution focused and confident in rapidly changing and time-pressured environments
Ability to establish professional credibility quickly with colleagues, and to interact and influence effectively with staff at all levels and across all departments
Ability to prioritise multiple projects and their competing demands
Aptitude
A demonstrable commitment to the principles of diversity and inclusion and their practical application and integration in the work environment
A commitment to Save the Children UK's aims and core values of accountability, ambition, collaboration, creativity, and integrity
Remote Working:
The majority of SCUK employees are currently working remotely within the UK in line with UK Government guidance. Commencing July 2021 we will transition to flexible and hybrid ways of working (i.e. a mixture of remote/home and office-based working) as social distancing restrictions ease.
We are happy to discuss flexible working options at interview.
Commitment to Diversity & Inclusion:
Save the Children UK is committed to diversity and equality of opportunity in all aspects of our work both external and internal. We strive to be an inclusive employer and particularly encourage applications from under-represented groups such as returning parents or carers who are re-entering work after a career break, people who are LGBT+, from Black, Asian and Minority Ethnic backgrounds, with a disability, impairment, learning difference or long-term condition, with caring responsibilities, from different nations and regions, and from less advantaged socioeconomic backgrounds.
More about Save the Children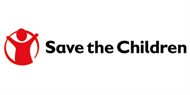 What we do

CHILDREN'S RIGHTS

Most governments promise to protect children... Read more
Refreshed on:
14 July 2022
Closed date:
29 July 2022 at 23:59