Farringdon, Greater London (Hybrid)
£46,750 - £55,000 per annum
Contract (Maternity Cover-Fixed term contract for 12 months )
Job description
Save the Children UK has an exciting opportunity to join us as our Senior Nutrition Advisor in our Global Programmes Division to lead Save the Children's Global Malnutrition Initiative. You will oversee the strategic direction of our nutrition work, with an emphasis on child wasting / acute malnutrition and provide high level technical assistance to country offices, driving quality in the design, implementation and monitoring and evaluation of Save the Children's UK's nutrition programmes.
About Us
Save the Children UK (SCUK) believes every child deserves a future. In the UK and around the world, we work every day to give children a healthy start in life, the opportunity to learn and protection from harm. When crisis strikes, and children are most vulnerable, we are always among the first to respond and the last to leave. We ensure children's unique needs are met and their voices are heard. We deliver lasting results for millions of children, including those hardest to reach.
Background
About the role
The role of Senior Nutrition Adviser is an exciting position leading Save the Children UK's Global Malnutrition Initiative, providing matrix leadership across the movement on complex assignments and projects, and contributing to overall divisional strategy and policies.
The Global Malnutrition Initiative (GMI)'s strategic objective is to galvanise increased action to prevent and treat child wasting better in fragile and conflict-affected settings.
The majority of this role focuses on leading the programmatic elements of the GMI's work in close collaboration with country teams and research and advocacy leads.
Beyond the GMI work this role also contributes to our broader nutrition portfolio. We are tackling undernutrition in more than 15 countries with the highest burden of malnutrition, including Bangladesh, Indonesia, Myanmar, Malawi, Ethiopia, Nigeria, Niger, Kenya, Somalia, DRC and Yemen.
Job Purpose:
The Senior Nutrition Advisor is responsible for leading Save the Children's Global Malnutrition Initiative, overseeing the strategic direction of our nutrition work, with an emphasis on child wasting / acute malnutrition and providing high level technical assistance to country offices, driving quality in the design, implementation, monitoring and evaluation, and documentation of Save the Children's UK's nutrition programmes.
In this role, your key accountabilities will be:
Technical and Strategic Leadership and coordination
Lead the programme technical components of the Global Malnutrition Initiative (GMI), defining the strategic direction and overseeing the design, planning, implementation, monitoring and evaluation of GMI activities.
Monitor progress and achievements against GMI objectives and organize regular meetings with SCUK leadership and relevant colleagues to provide updates and ensure continued engagement and support.
Support fundraising objectives and ensure they are aligned with the GMI objectives, needs and are technically sound.
Coordinate GMI activities across health, humanitarian and advocacy and ensure high level of engagement
Work closely with the Senior Evidence and Learning Advisor and the advocacy team to develop and implement a strong research and learning strategy for GMI
Facilitate the incorporation of GMI M&E and research findings and broader scientific evidence into the work of the Hunger Reduction and Livelihoods Team, country office programme strategies and programme design, and SCI global strategies.
Co-lead the Save the Children wasting community of practice under the Nutrition Technical Working Group
Participate in the senior leadership of the Hunger Reduction and Livelihoods Team contributing to high performance of the team
Work with other senior advisors to set strategic direction for the Hunger Reduction and Livelihoods team and lead work-planning for the Nutrition sub-team.
High level technical assistance for quality nutrition programme development and delivery
Identify technical assistance needs in GMI countries and identify and coordinate appropriate support
Provide in country and remote technical assistance to GMI countries and other complex nutrition programmes
Provide leadership and oversight to ensure that our nutrition programs are applying state-of-the-art approaches based on best practice, to achieve increased provision and use of nutrition services and practices at scale at the country and global level.
Lead development and application of evidence-based Nutrition programme standards, guidance, and tools that reflect global best practice, and promote widespread application and use of these standards and tools (CMAM, SBCC)
Lead the design and implementation of complex and strategic nutrition related programmes, ensuring they are based upon a high-quality needs assessment
Resource Mobilization
Identify and pursue new opportunities and partnerships and develop long-term funding strategies for nutrition.
Develop and sustain donor and partner relationships, including relationships with academic institutions, research and implementation partners, and technical personnel in bilateral and multilateral agencies, donors, among others.
External Networking & Representation
Produce programme policy reports demonstrating what works and raising our profile.
Represent our work to, and work with, civil society organisations, networks, regional bodies and forums and donors
Serve as internal and external expert on child wasting / acute malnutrition and maternal and child nutrition, representing SC at global fora including workshops, conferences and meetings.
HR Management, Mentoring and Capacity-Building
Support the recruitment and attraction of high quality nutrition technical advisors.
Support country offices in effective resource planning and management, including identifying and addressing technical capacity gaps.
Act as a mentor to technical staff in country offices and team.
About you
To be successful, it is important that you have:
Strong analytical and conceptual skills and the ability to think and plan strategically at a senior level
Demonstrated understanding and experience of key issues in the field of nutrition and how they relate to programmes to improve the survival, health and development of children and to food security, social protection, and water and sanitation
Substantial experience in the design, implementation and management of nutrition programmes in an international development context that have generated rigorous evidence
Experience in leading or managing a major nutrition programme(s) focused on treatment and prevention of wasting.
Strong record of fostering new and effective partnerships on an international level
Successful track record with developing high-value proposals with strong M & E approaches, budgets, grant management, donor liaison and report writing
Significant knowledge and experience overseeing approaches to secure optimal infant and young child feeding including behaviour change communication approaches and treatment of child wasting
An internationally recognised third level qualification in nutrition, such as an MSc in Public Health, Nutrition or equivalent
Proven ability to develop strong external networks including developing effective working relationships with senior stakeholders in government agencies, international organisations, donors, academics and opinion-leaders, including successful advocacy and influencing skills
To learn more about the position, please visit our website.
Please Note: This role has the potential to be based outside of the UK in a country that has a Save the Children office and provided you have the right to work there.
What we offer you:
Working for a charity provides one of the best benefits there is – a sense of purpose and reward for helping others. However, we understand the importance of giving back to our employees to ensure a happy and healthy working environment and work/life balance.
We focus on flexibility, inclusion, collaboration, health and wellbeing both in and outside of work.
We provide a wide range of benefits which will reward your hard work, motivate you, and inspire you to work to improve the lives of children every day. You can read more about our benefits here.
Please note:
To avoid disappointment, you are advised to submit your application as soon as possible as we reserve the right to close the vacancy early if a high volume of applications are received. This is to ensure that we can manage application levels whilst maintaining a positive candidate experience. Unfortunately once a vacancy has closed, we are unable to consider further applications.
Ways of Working:
Remote First – The majority of our roles can be performed remotely, however you may work from the office as often as you wish. Whilst you will be predominantly working from home, we may at times require you to come to your contracted office (up to 2-4 days per month or 6-8 days per quarter). Note: This will be agreed with your Line Manager and team. This is intended to be time spent on collaborating with colleagues and relationship building.
On-site – There are certain roles that cannot be performed remotely and so your role will be based in an office location and you may occasionally be able to work from home.
Flexible Working - We are happy to discuss flexible working options at interview.
Commitment to Diversity & Inclusion:
Save the Children UK believes in a world that is fair, inclusive and equitable where all children have the opportunity to change their world. We apply this to our workforce and we are committed to developing and supporting a diverse, equitable, and inclusive organisation where all employees have a sense of belonging and feel that they can be "Free to Be Me". We are not looking for just one type of person - we want to recruit people who can add fresh perspectives, innovative ideas or challenge that disrupts the risk of group think.
We are especially interested in people whose childhood experiences - of life on a low income, of migration, of being in a racialised community, of the care system, of being LGBT+ or in an LGBT+ family or living with (or with someone with) a disability - help us to see things we might otherwise miss. Whatever your story is we want to hear it because we know that different voices, ideas, perspectives and knowledge, working together will enable us to better the lives of children around the world. This is the reason why we are all here.
More about Save the Children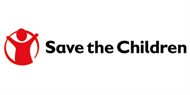 What we do

CHILDREN'S RIGHTS

Most governments promise to protect children...
Read more
Posted on:
17 November 2023
Closed date:
03 December 2023 at 23:59
Tags:
Intl Development, Policy/Research